I have a very exciting new toy! An 18 foot Valley Rapier. In a pretty shade of blue.
Barry already has a Rapier & I've been trusted with it every now and again, including doing the Menai Challenge last year! Although when I took the Rapier, it took me 12 minutes to get under Menai Bridge against the tide which meant I had a slower time than when I did it in the Valley Etain. This year I'm more familiar with the Rapier so will hopefully 'do better next time'!
I really enjoyed my few trys in the Rapier & I developed quite a taste for the extra speed, so now have my very own. I've been out in it a few times and am getting used to using a rudder. I'm enjoying exploring a new aspect of kayaking & hope to get fitter & quicker.
Today Barry and I took them from Rhoscolyn to Parliament House cave and back, which was pretty exciting. They are definitely not as stable as a 'regular' sea kayak and therefore I have fewer photos than I would usually have! But despite it being wind over tide in Rhoscolyn, Penrhyn Mawr & South Stack, I only used 1 brace & felt comfortable on the water. I'm sure paddling the Rapier will improve my balance & technique & I'm really enjoying it.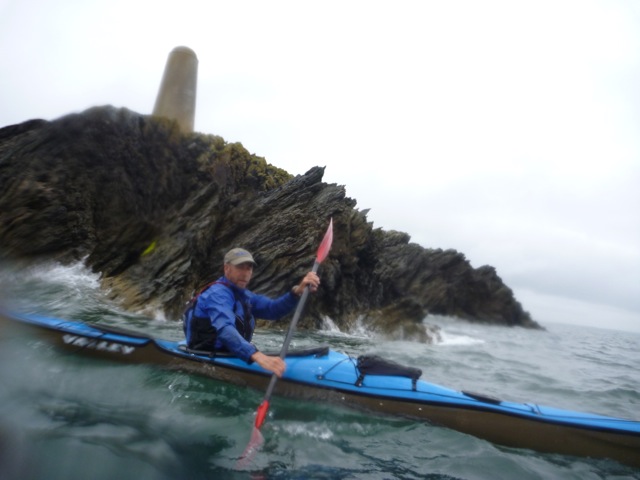 One Response to "Shiny fast new toy"