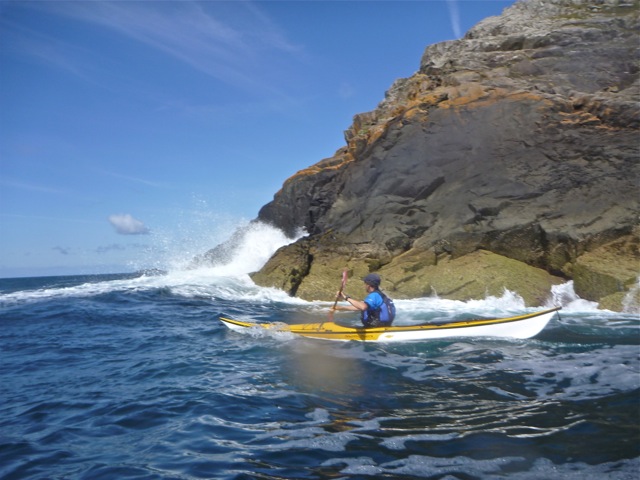 It's been far too long since I visited Bardsey island. Even the drive down the Llyn Peninsula this morning had a calming effect on me – there is something about the shapes and colours of the peaks rising from the sea that is peaceful and makes me feel good.
We had intended to park at Whistling Sands (Porth Oer) and travel there and back with the tide, but we got to the carpark and didn't have £4 for the machine, so continued to Abadaron! It was pleasantly choppy getting up the eddy to Braich y Pwlch and then ferry gliding across to the island.
We spent a few hours with the Porter family which was lovely, as usual – and met their latest edition to the 'family', "Piggy"! They are all very fond of him! Jo was spinning wool to make some of her lovely rugs and other goodies. Ben & Rachel showed us their latest art & photography work which is fantastic.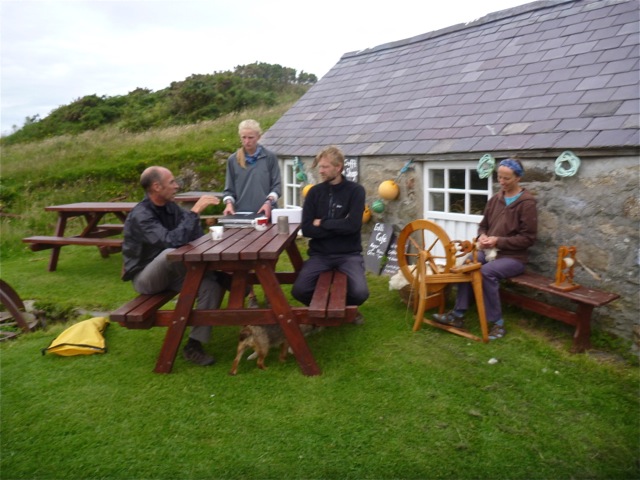 The wind had picked up for the return journey but mostly pushed us home. Getting back into the bay with wind-against-tide at Pen y Cil wasn't as challenging as we had feared, probably because the current wasn't that strong. There was just time for a few surf runs into Abadaron bay before we headed home.
It was a lovely day – sorry the photos aren't very good!
On a separate point, Frontier, the Gap Year Blog, recently interviewed me for their website. You can read the interview here  if you like.
"The Kayak Instructor" from Canada gave 'This is the Roll' another big thumbs up in a review on his website. You can check it out here.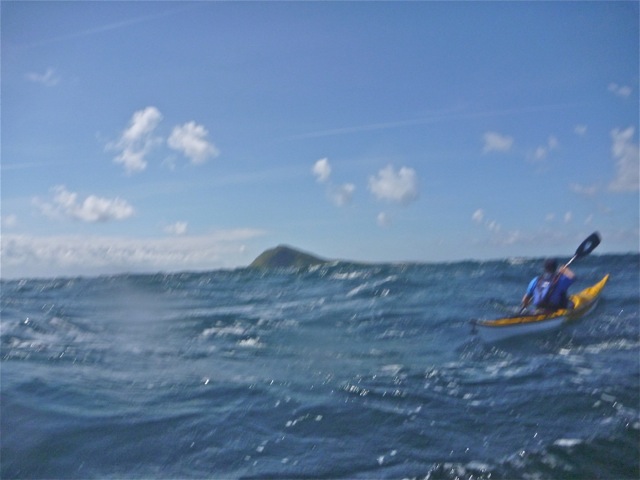 2 Responses to "Bumpy Bardsey"