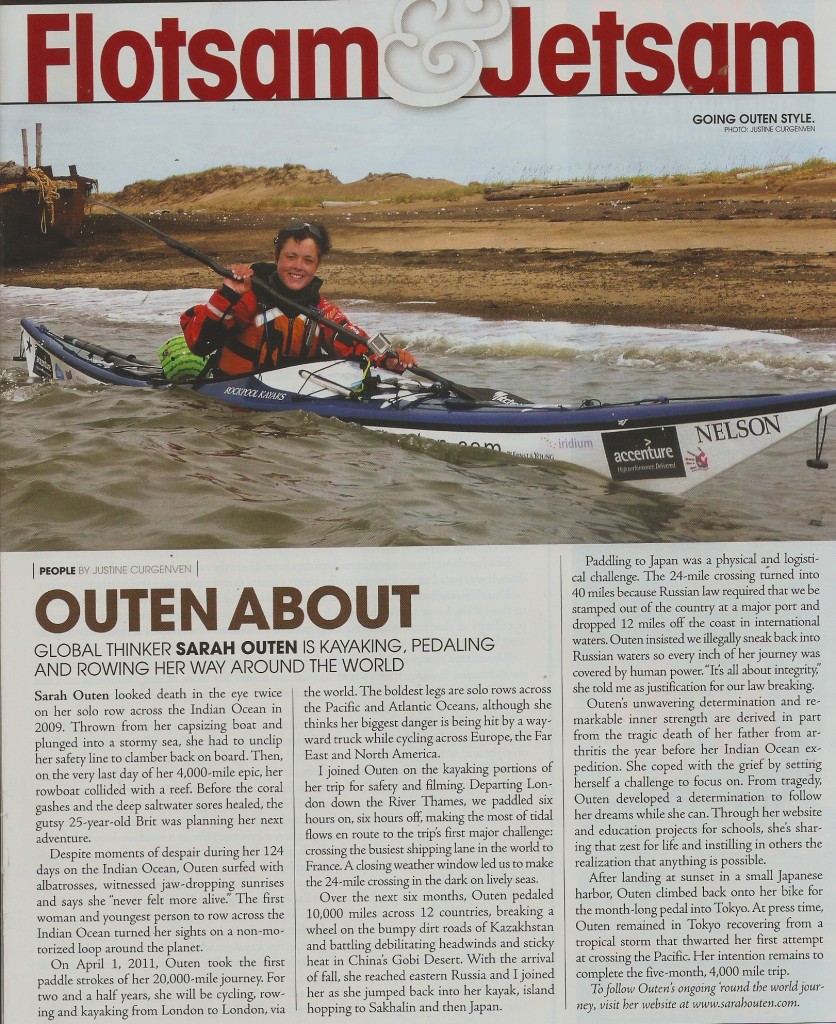 It's good to see Sarah Outen in the pages of "Adventure Kayak" magazine. I hope I did her justice as I wrote the article!
After a 'time out' due to a show-stopping tropical storm, Sarah will continue with her grand adventure of looping the globe next Spring, when she and her new rowing boat will set off across the Pacific again!
The latest issue of Adventure Kayak is now on magazine racks & available dititally.