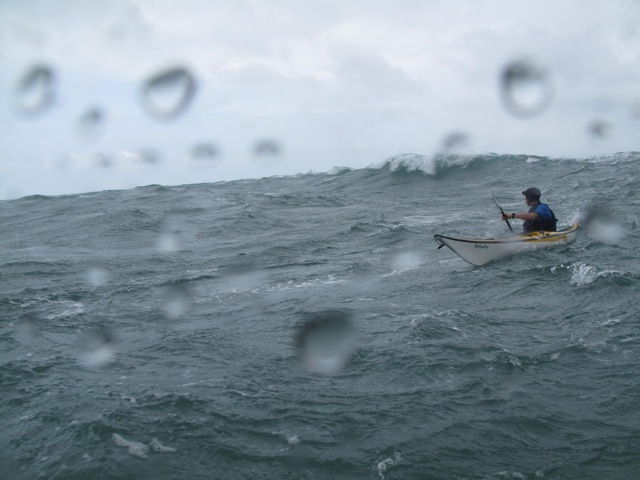 I am excited to be going to Sweden on Thursday. It's the first time I've been to Sweden, except for a visit to the island of Gotland with the Jersey athletics team in the "Island Games" a long time ago!  It will be a chance for me to paddle in amongst the Swedish islands on the East coast & to meet some local paddlers. The festival is called Tjäröfestivalen & if you understand Swedish, you can see more information on their website. I don't speak Swedish, but I think I understand enough of this Saturday evening activity to realise it will be fun; "Grillfest med levande musik". My Swedish friend Ulrika is one of the local instructors & the two of us are running a 'girls only session' on one of the days. Girls can ask any questions they want, or we can just go for a fun paddle! I'm also running a session about making kayaking films & giving a talk about my 'Tierra del Fuego' trip.
Jon Turk is also attending so it will be good to catch up with him & hear about his Ellsemere island epic adventure. Gordon Brown will be there &  Oscar Chalupsky was also due to come.
P.S. I don't have any photos of Sweden so this is Carmel Head on Anglesey last Saturday… it was a bit lumpy rounding it against the tide!