Swell, sunshine & smiling faces helped make the first Essential Sea Kayak Festival a great success over the last 3 days. I was very happy to be involved, both on the water & by giving a talk one evening. It was good to work with some of North Wales most experienced paddlers & coaches & to hang out with them – and the participants – in the evenings. Aside from all the learning opportunities – it was FUN! And I reckon that's pretty important.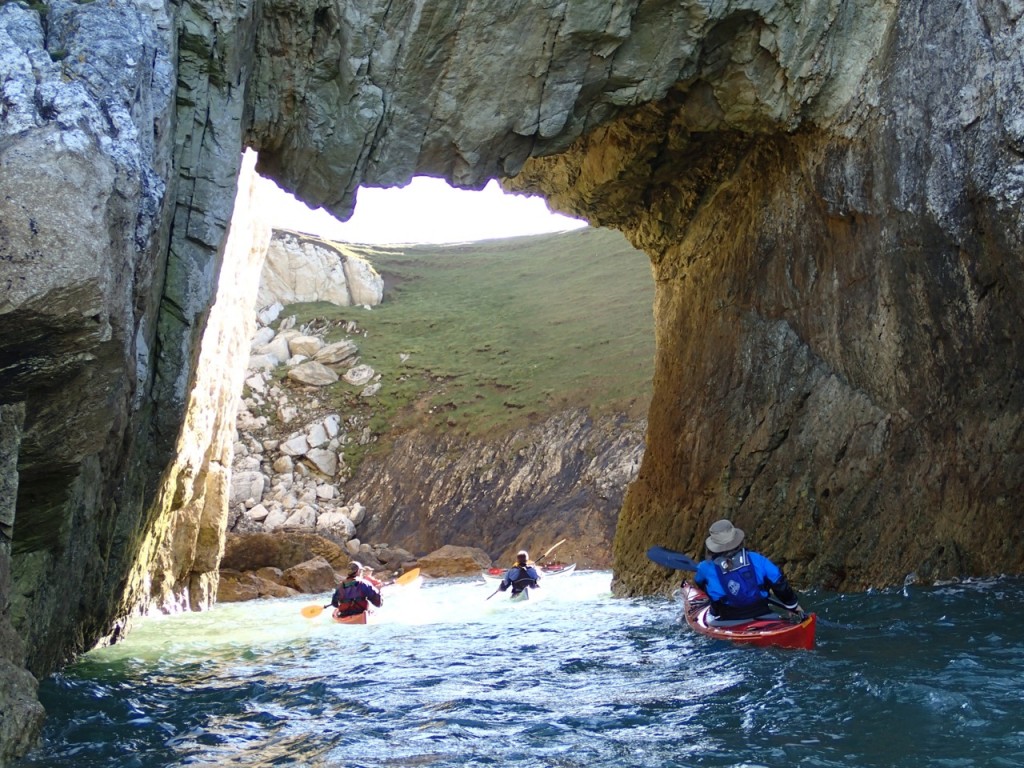 Light winds & mild temperatures combined to provide more of a summer than the summer did! Although a cheeky swell made sure there was  enough excitement to be had for those wanting to improve their skills, or spend some quality time in the tidal races & surf zones.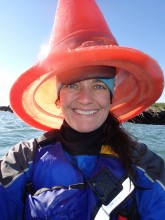 I worked with Jim Krawiecki on Saturday,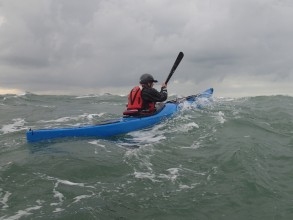 taking a group of people from Rhoscolyn out to the exciting waters surrounding the Beacon & then along some of the beautiful cliffs & caves that adorn the coastline to the north. I collected a few pieces of litter from the sea – including a rather large orange hat that was quite hard to transport back!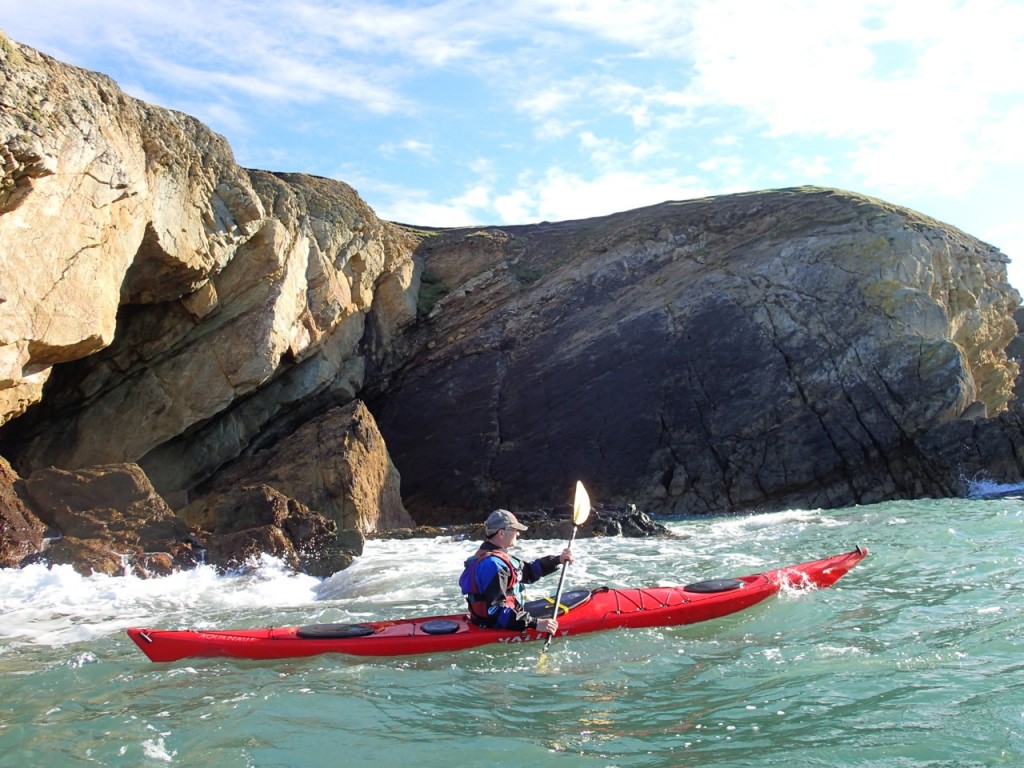 On Sunday I assisted Olly Sanders with a group in the tidal races. A larger than expected swell created some conditions at Penrhyn Mawr that people variously described as – exciting – intimidating –  fun – scary. Sometimes all of those at once. I think everyone improved their skills & gained confidence & I got to practice my rescue skills a few times which is always good ( for me anyway)! We finished the day with a paddle around the beautiful coastline of the 'Stacks' & had a play in North Stack before heading home.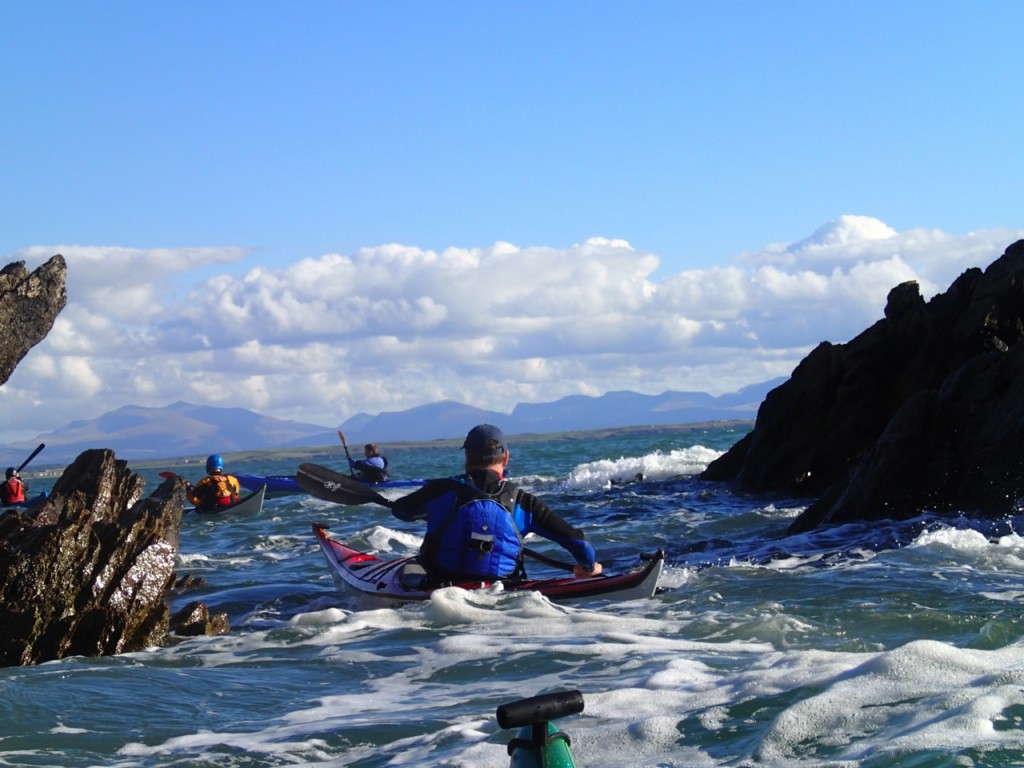 On Saturday night I talked about Barry and my adventures in Tierra del Fuego & showed some clips from the upcoming film – which will be released as part of 'This is the Sea 5′ in March 2013. On Sunday Marcus Demuth regaled us with some funny & sometimes harrowing tales of adventure and mis-adventure on the high seas. Have you ever looked into a mirror to see if you were still alive? No – me neither!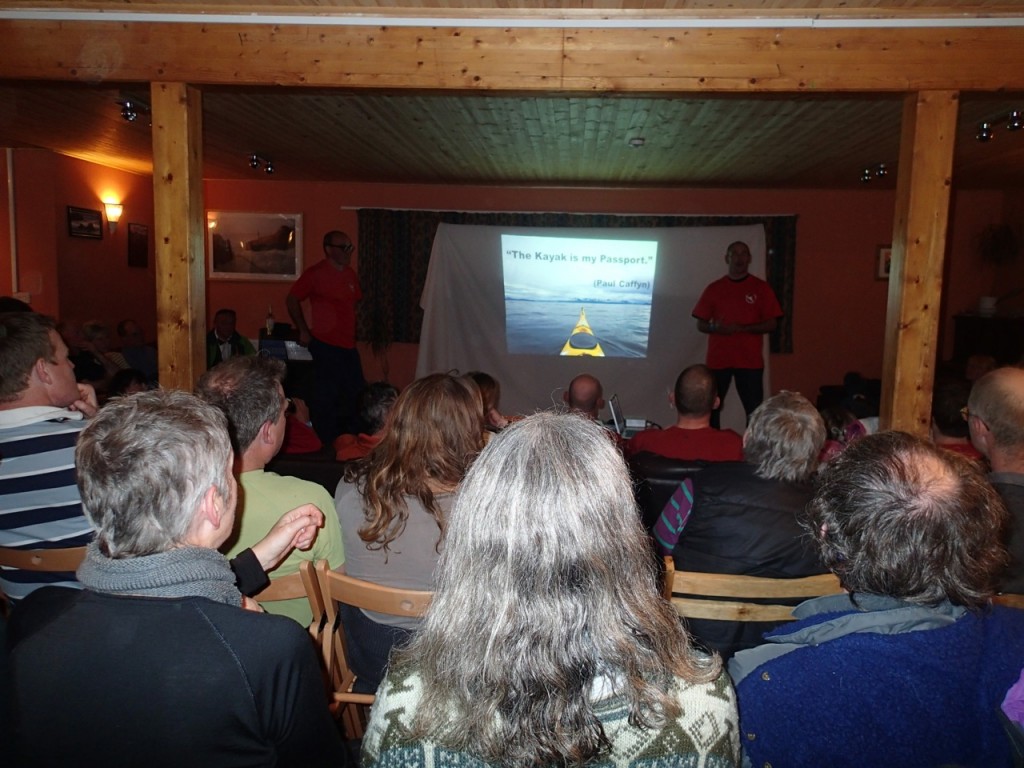 On Monday, I took an experienced group to the Skerries, which is always a wonderful destination. The paddle there from Church Bay was very pleasant with a slight following sea.  We arrived at the south end &  paddled around the island past hundreds of seals (and a few fat seal pups) before having lunch and a look around the lighthouse. From the top of the island, the sea to the east and north of the Skerries looked totally different from the sea we'd arrived on!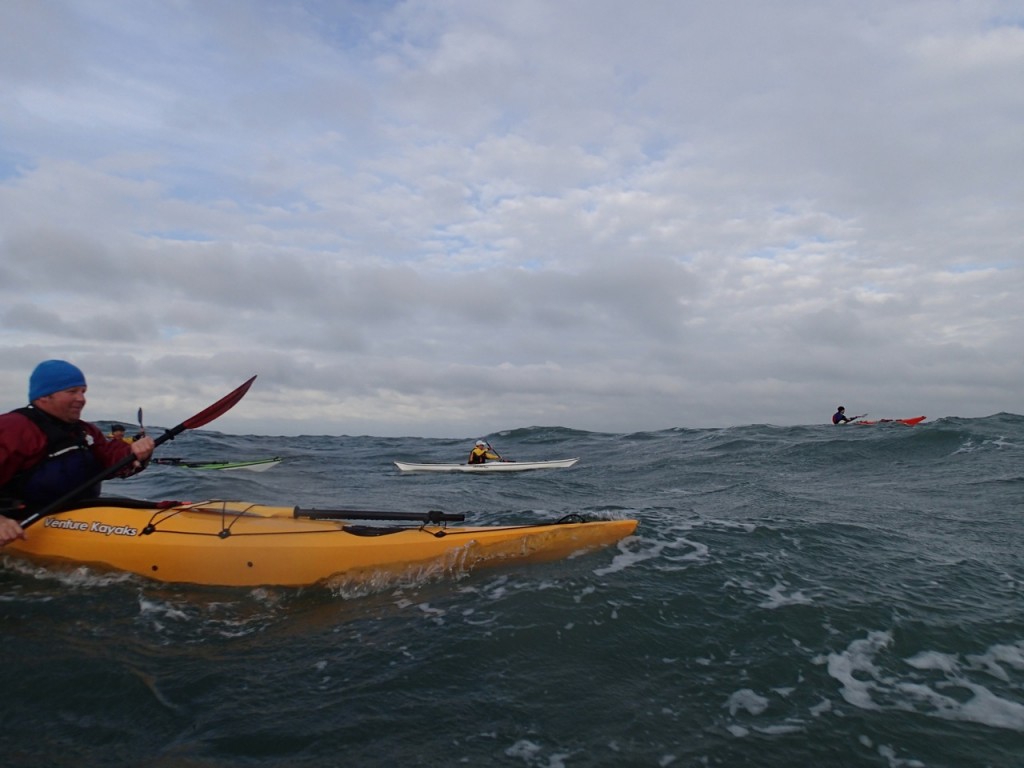 Force 3 wind against the tide & some shallow spots combined to provide some 'exciting' conditions on the way back. We avoided some areas where the sea looked particularly white and weaved our way through some 2 metre wave trains. The roller coaster ride looked pretty wild & felt exhilerating, but the waves weren't breaking very often or for long. Most people had smiles on their faces during the crossing – and everyone did by the time we safely reached the Anglesey shore without any mishaps!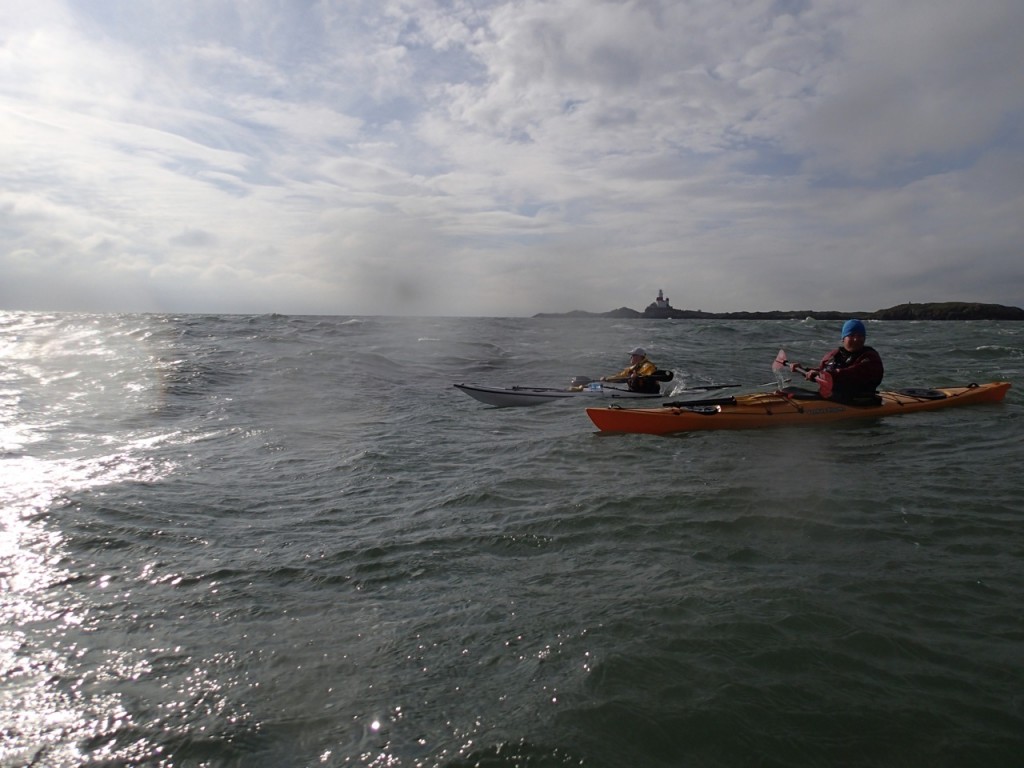 Thanks to Nick, Matt, Ulrika, Ali & Katy for a well organised, rewarding & fun event. Please invite me back next year!