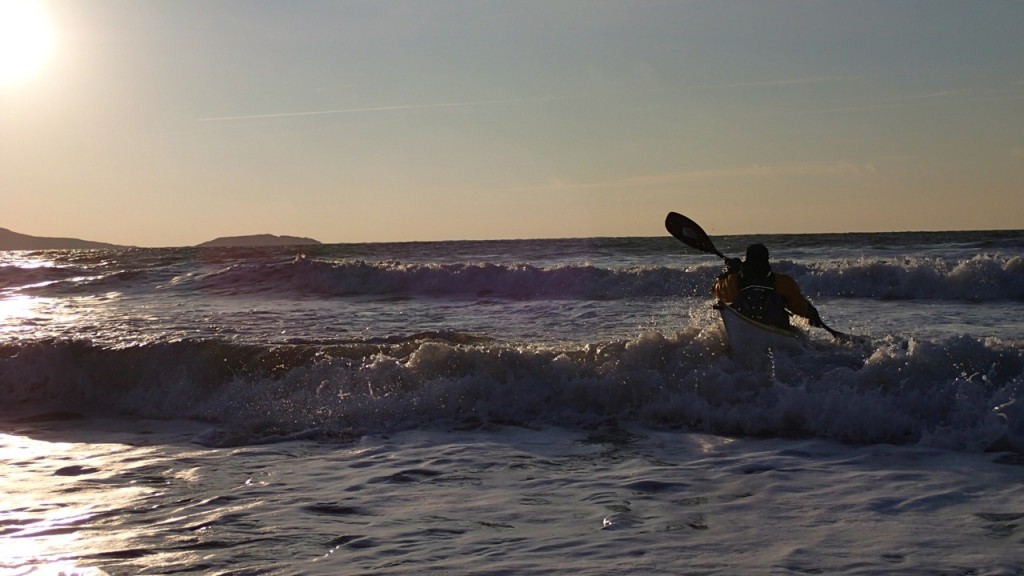 There are some places where I feel relaxed, happy & energised. One of those is Bardsey island. A journey there is a wonderful combination of exciting paddle, beautiful scenery, magical destination & lovely people. It was a pleasure to share a special place and journey with Sarah Outen today.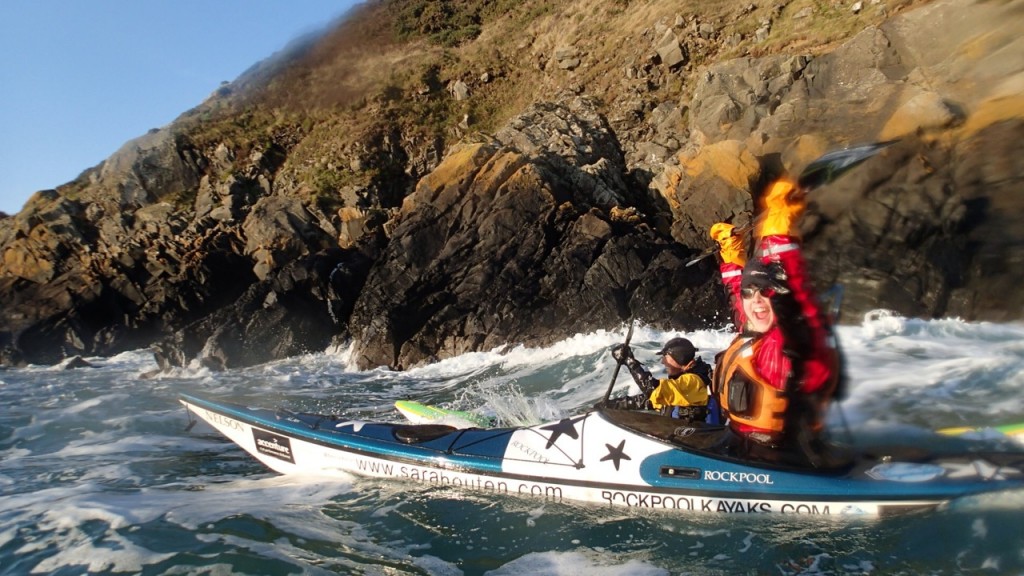 Barry, Sarah and I were up in the dark to make the most of the short day but despite that we were having so much fun chatting to the Porter family & walking round the island that we still ended up paddling back in the dark!  We crossed the sound in the fading light and pulled up on Abadaron beach just as the last of the light faded from the sky. Sarah rolled in the surf landing – her first unplanned roll!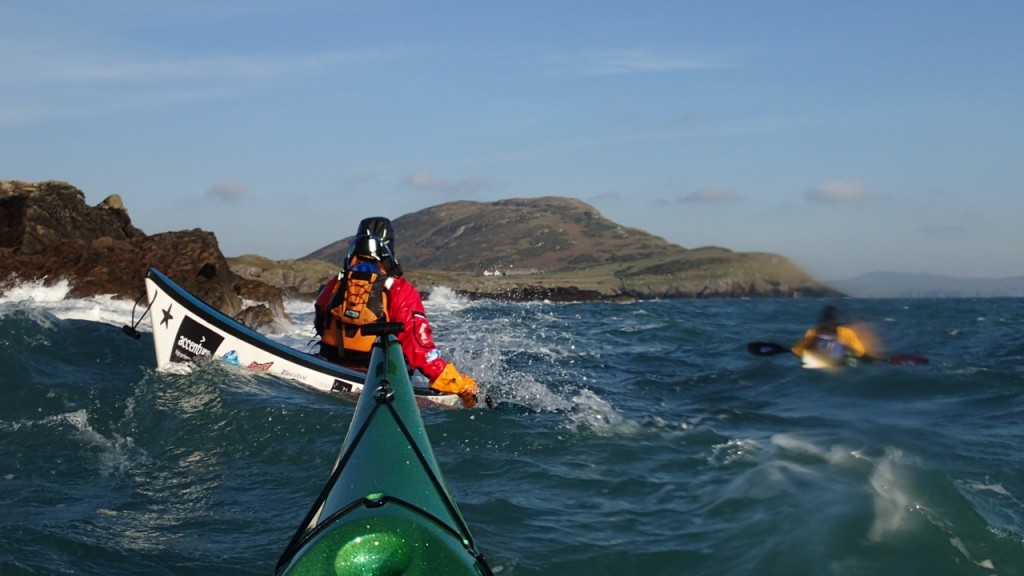 Rounding the Southern tip of Bardsey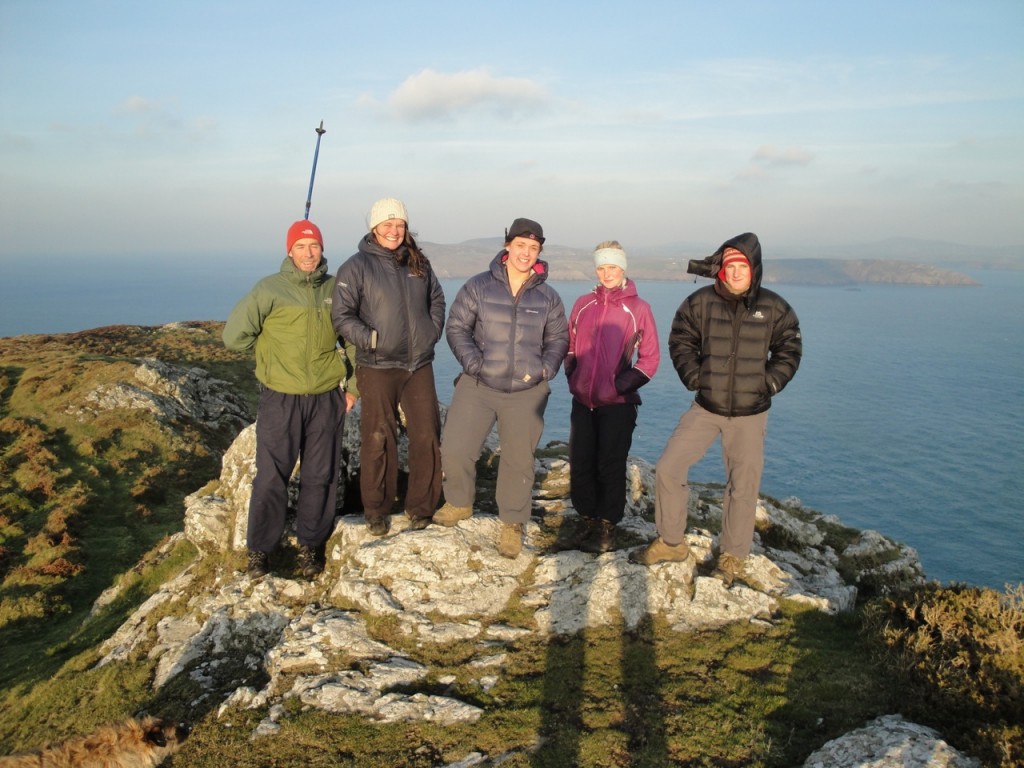 A brisk walk up the hill when we should really have been paddling back already!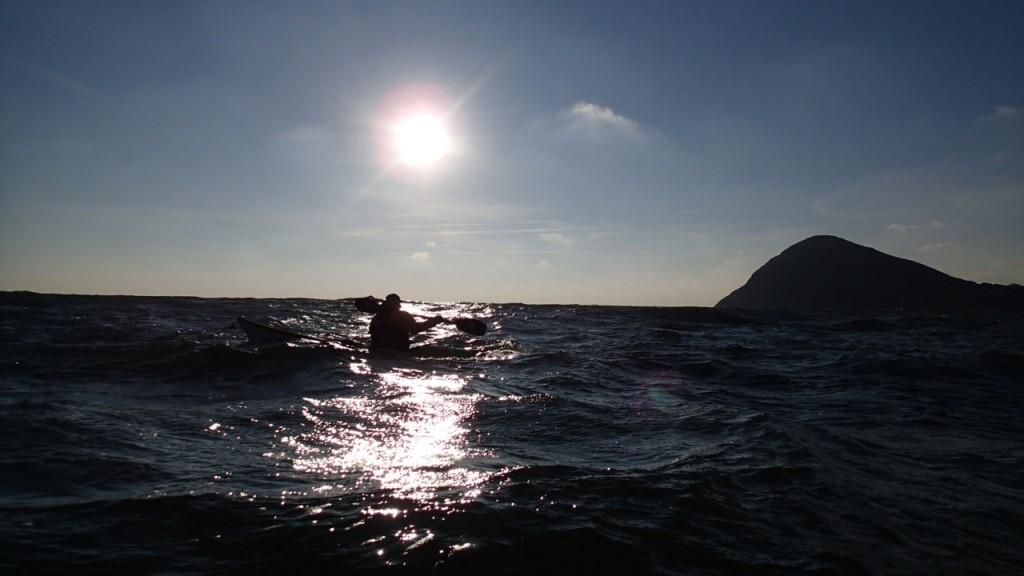 Moody light to Bardsey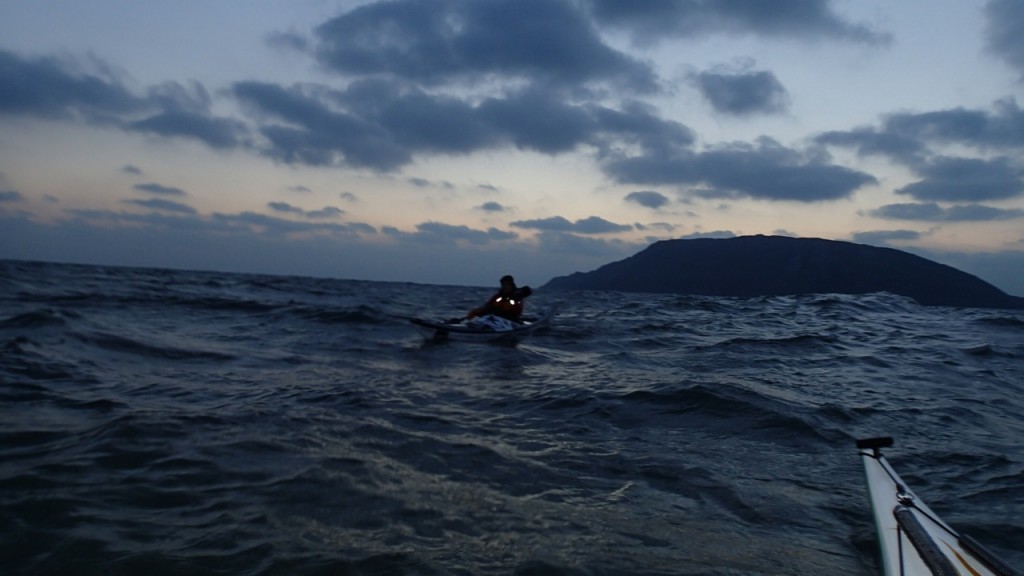 Dusk over Bardsey Sound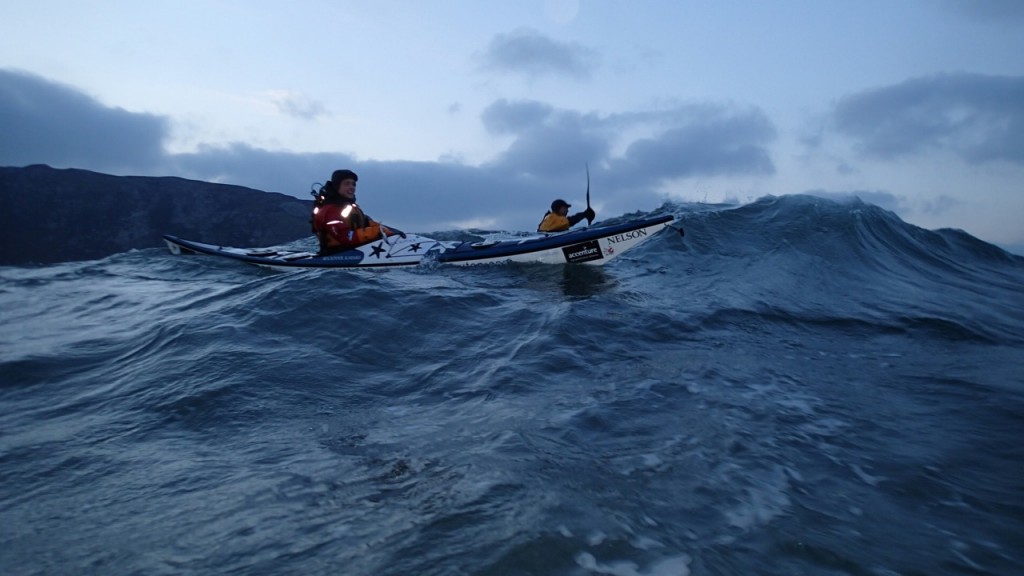 There were a few exciting moments on the paddle there and back.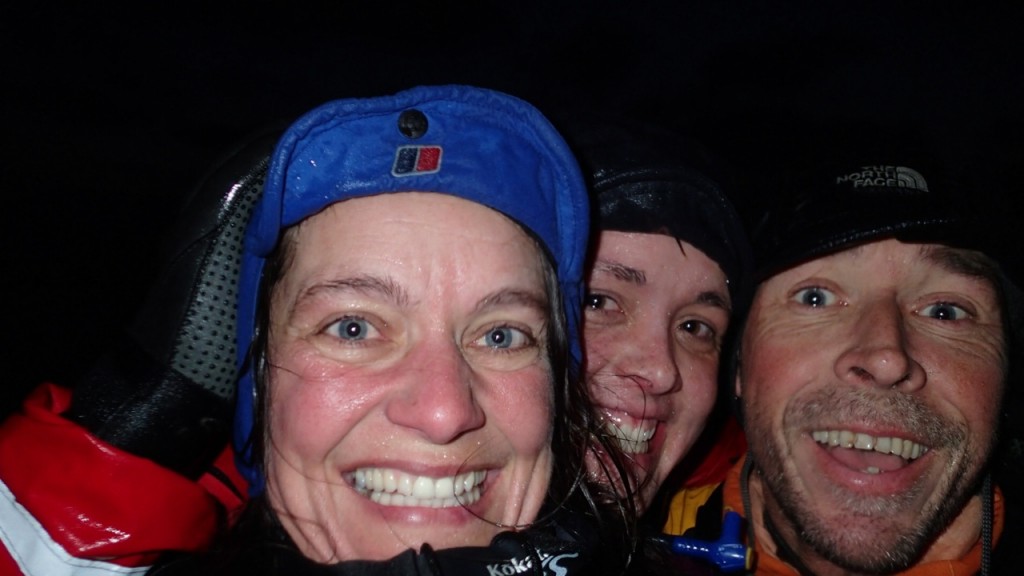 Happy faces on landing at Abadaron in the dark.
Our track from the day.
One Response to "Bardsey bliss"