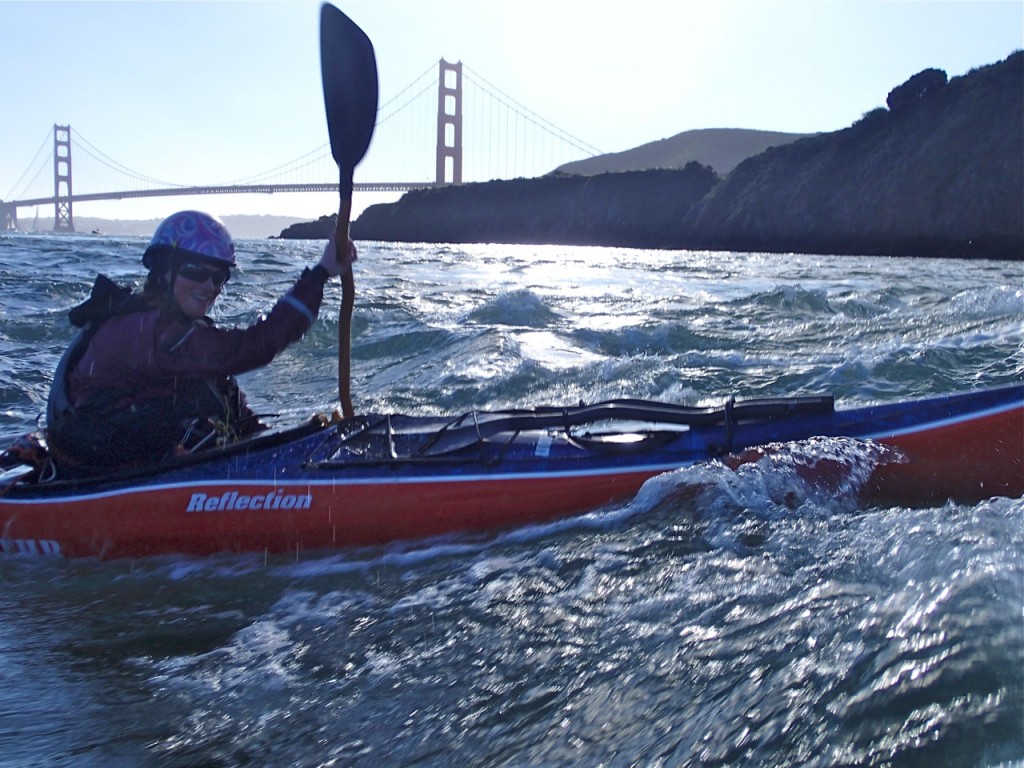 What a great event the GGSKS is. A fantastic location, experienced and fun coaches, keen and interesting students, tasty food & I guess 3 days of sun helped too! Thanks so much to the organisers Sean Morley & Matt Palmariello for inviting me & to Kokatat for sponsoring my flight to the event. I paddled a very pretty Gemini SP thanks to Valley sea kayaks & Rob Avery.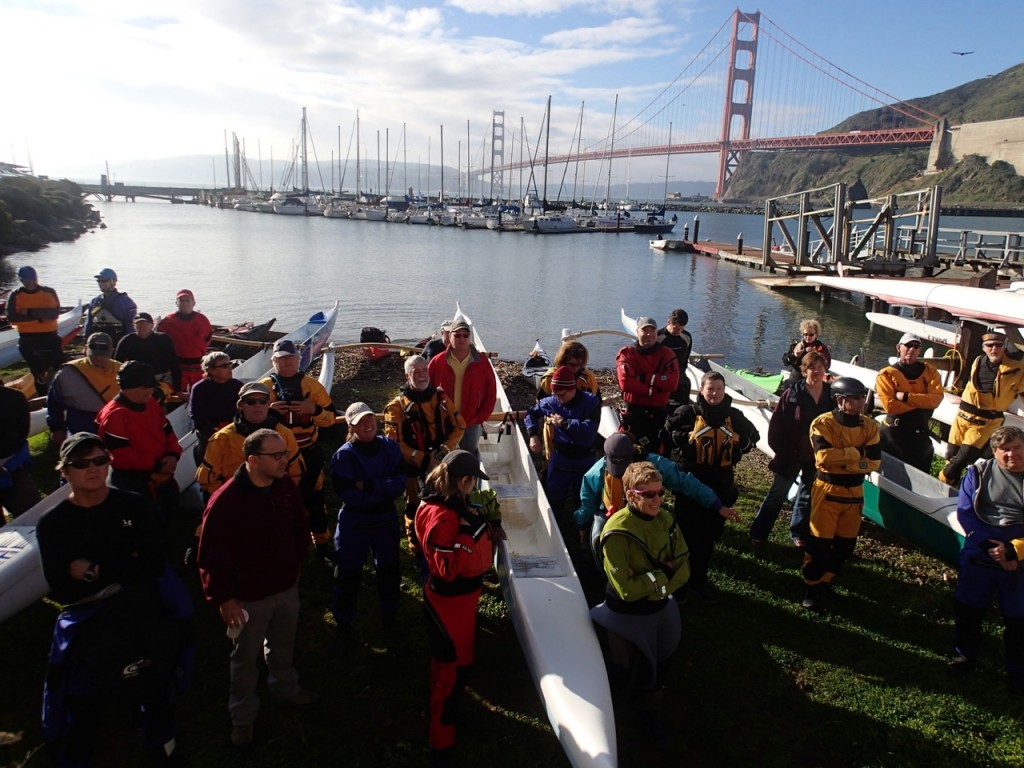 I'm a bit tired after 'not quite enough' sleep but I'm smiling at the memories of 3 great days on the water. The first day I joined Sean Morley and a fun group for a paddle outside the gate (which I learnt meant going under the bridge to the outer coast). We had a beautiful one way trip to Muir beach, stopping to do a few rock hops & dealing with small surf at Rodeo Beach so we could land for lunch. The swell is always present here – but this day it was 'relatively' small allowing us to land on the outer coast comfortably.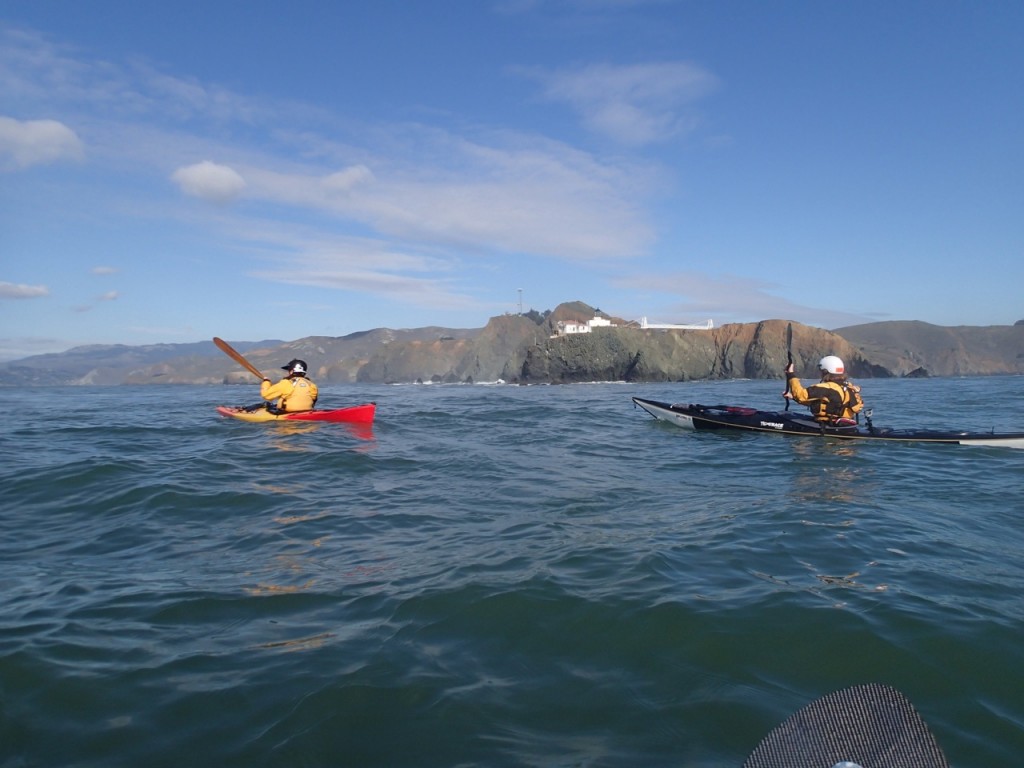 On Saturday, I worked with 'tall Matt' talking about tides & then using them to paddle to Alcatraz & around Angel island. Another gorgeous paddle. Yesterday was a tidal race day with Ben Lawry. The waves were smaller than on the other days but that didn't stop everyone having fun and learning lots.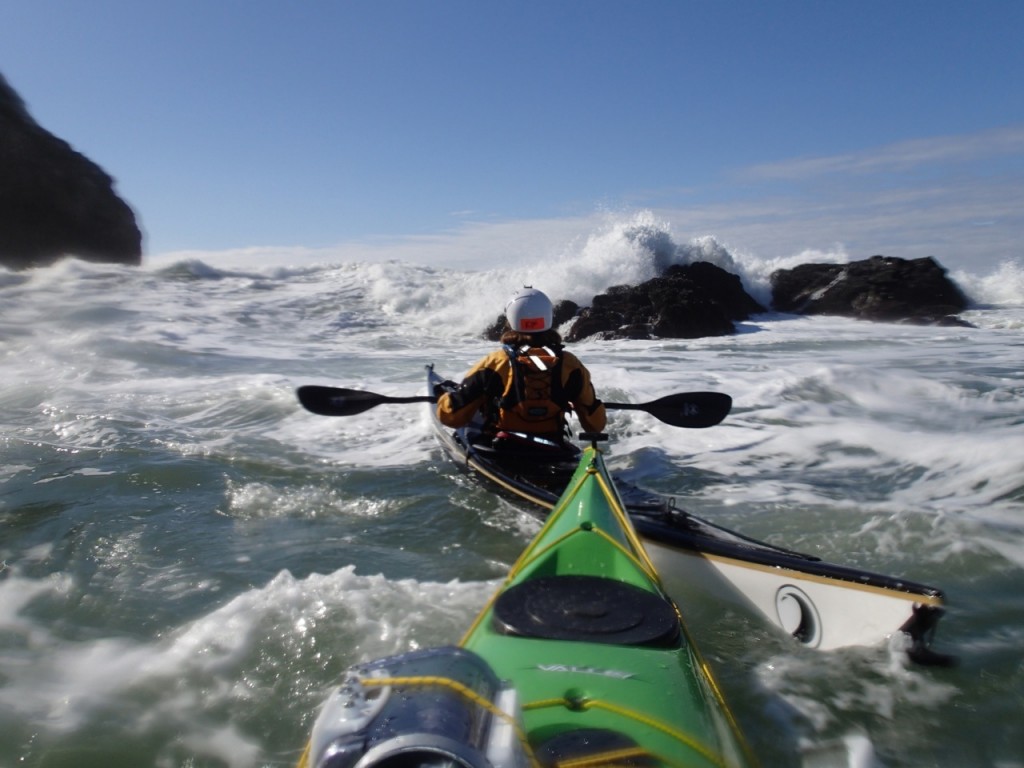 I gave a talk on Friday night about some of my adventures & the upcoming "This is the Sea 5″. On Saturday night, Jason Self, Chris Bensch, Shay Bickley from Out of Sight, Out of Mind talked about their project to help reduce & clean up litter from our waterways and the ocean. They have a Kickstarter project and are looking for money to fund their work. More info here. Ken Campbell & Steve Weileman showed a film of their journey up the West coast looking for debris from the Japanese Tsunami. More info about their Ikkatsu Project here.
I'd thoroughly recommend the Golden Gate Sea kayak Symposium for any sea kayaker wanting to attend a festival.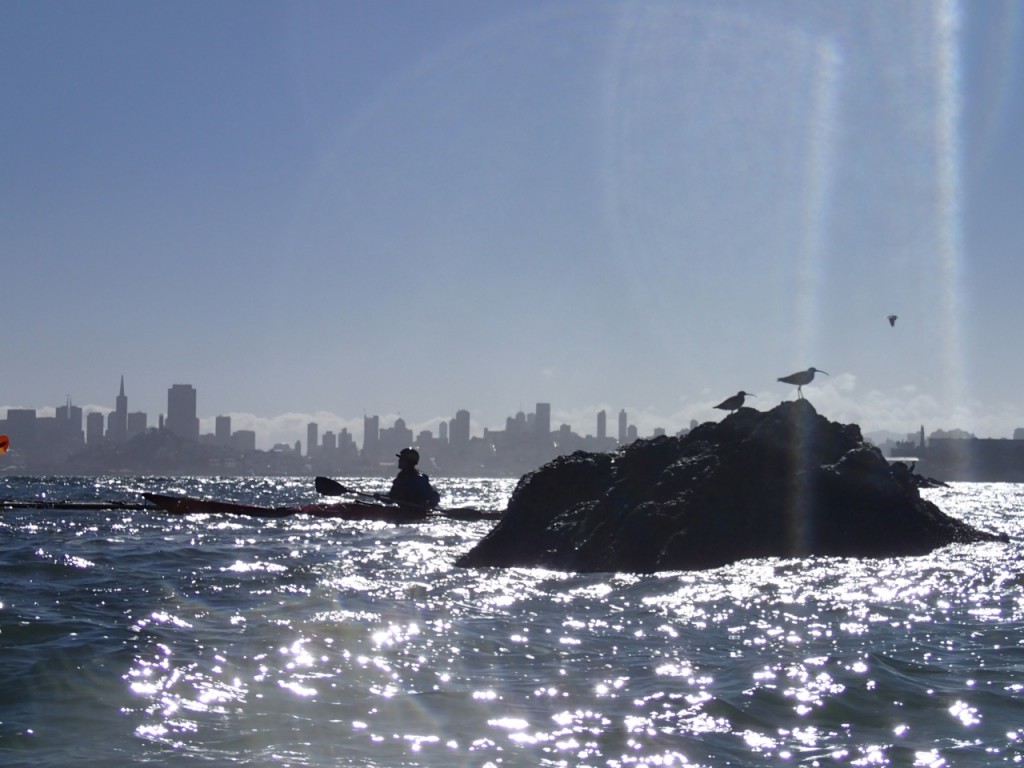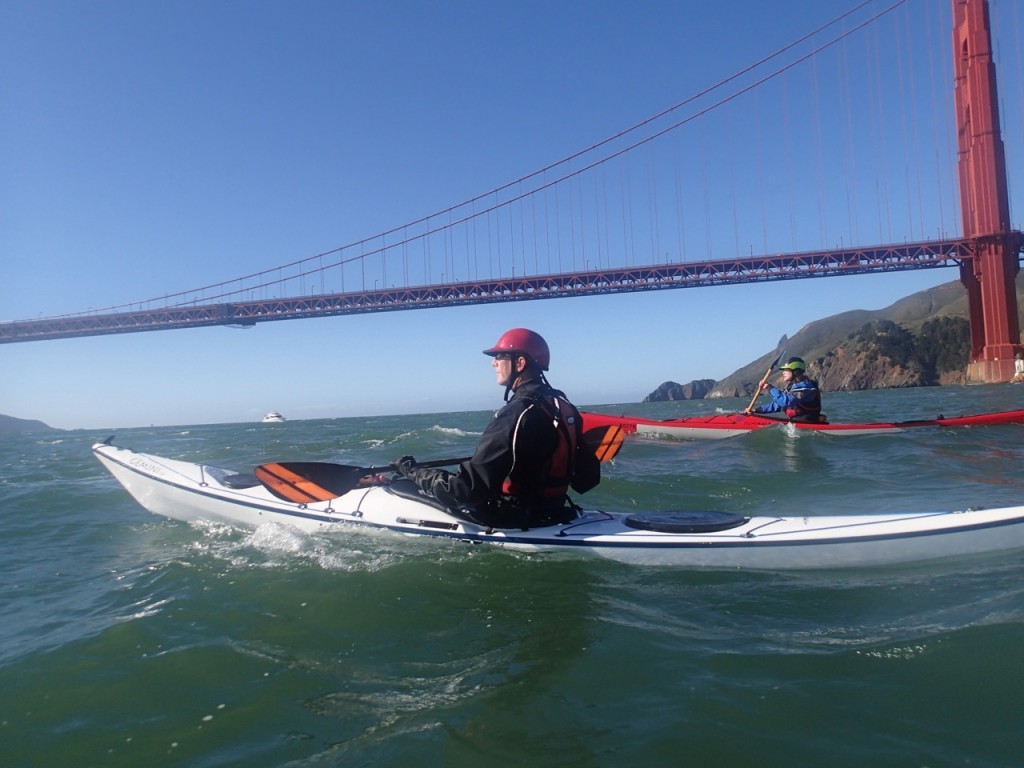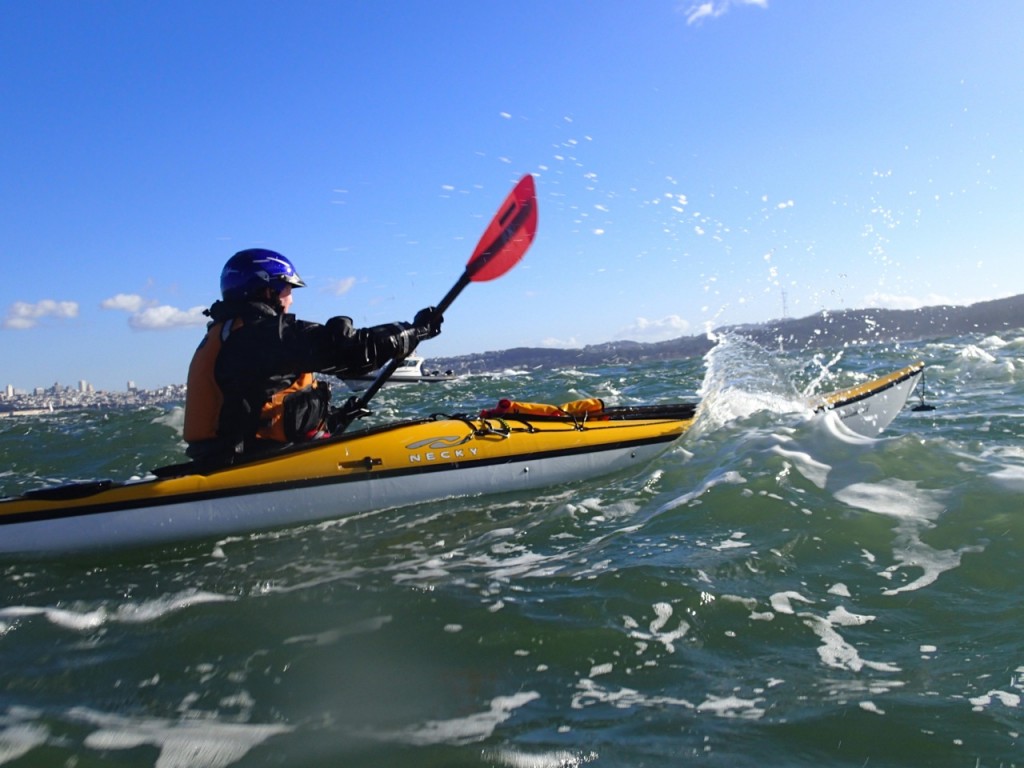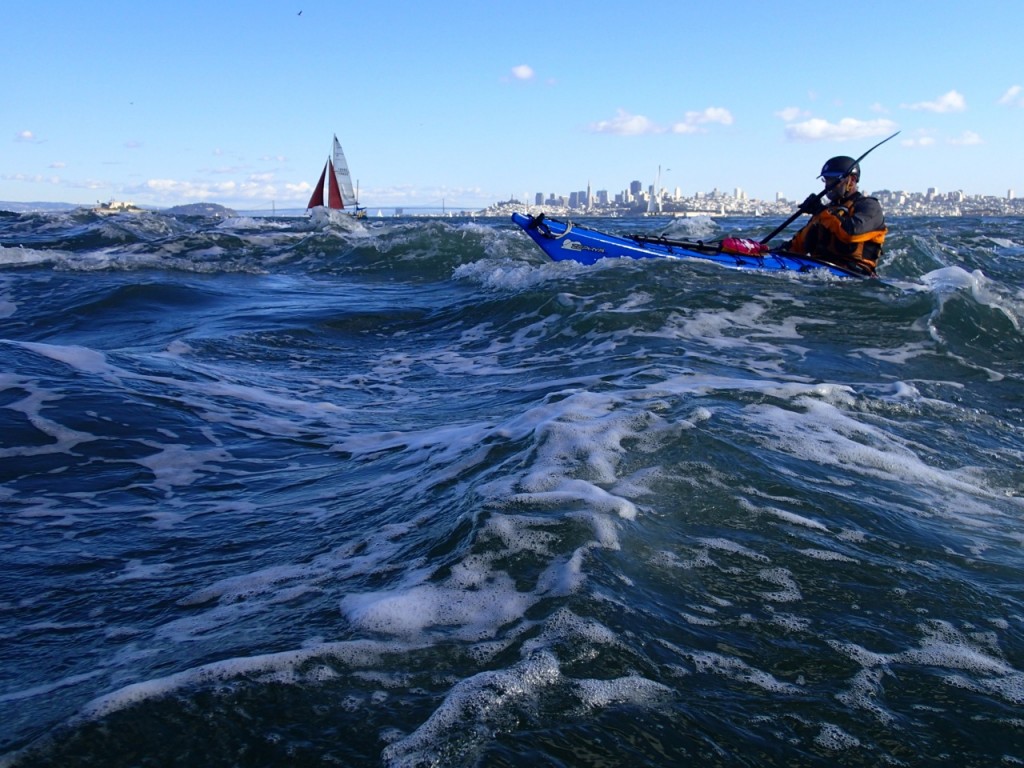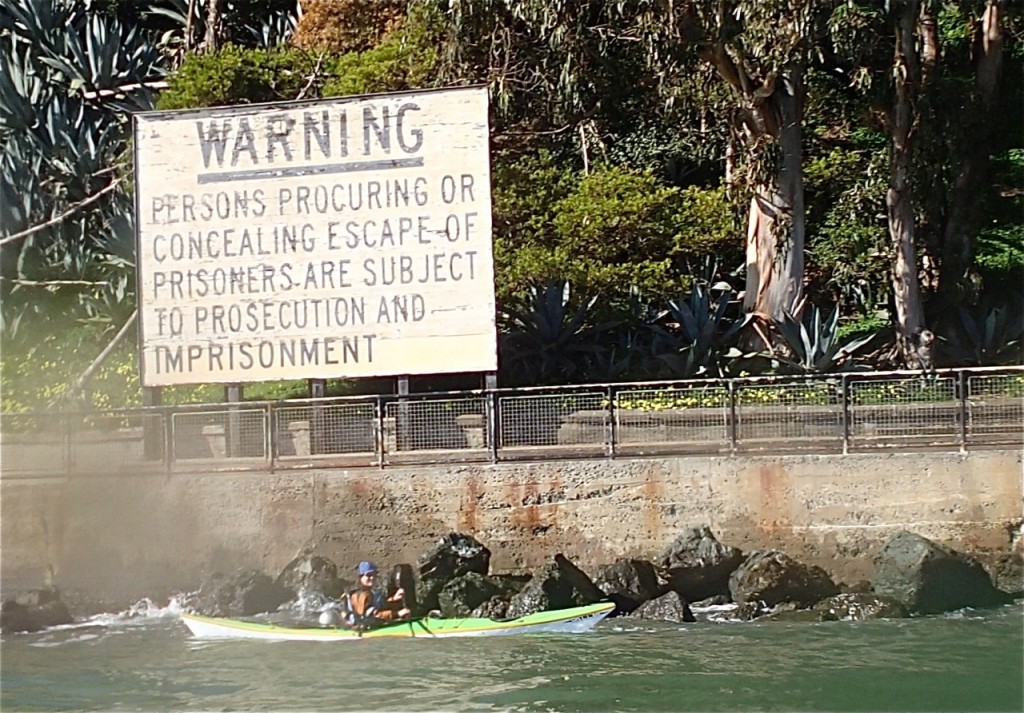 One Response to "Golden Gate Seakayak Symposium"