It seems like years ago that Cheri, Turner and I thought it would be a good idea to make 'a rolling DVD'. That's probably because it was half a decade ago! I think we all imagined it would be a fairly simple affair. I'd film them doing the roll from a few different angles, we'd come up with a few words and wham bam – there it would be a few months later.
How naive we were! It turns out that there's a lot more to each roll that I'd realised and it's not always easy to capture the key movements on camera. I wanted to take advantage of the medium of film to 'show' key points which meant that Cheri & Turner had to get used to 'presenting' to the camera which caused some laughs, and a few frustrations all round at times! While reviewing the footage, Cheri & Turner realised that they don't always do what they think they are doing :-) and they didn't always agree on the key points of how to succeed at a roll. Then of course, I always had an opinion, whether I could do the roll – or not! And we are all perfectionists with different visions of perfection… But our hours of debating and reshooting and rewriting the scripts are behind us, and I hope and think that the end result – both "This is the Roll" and now "This is the Roll 2″ are better products because we took so much time to try to get it right.
That's not to say that it's perfect. Greg Stamer kindly reviewed all the footage as the DVD was being created and he pointed out a few things that we might have changed if we'd had time – for example, on some of the rolls we didn't stress that in the Greenland competition, you should come back to the starting position to get full marks. The way we have said to do the 'Cross Arm Storm Roll' isn't the way that the current competition rules say to do it, although we asked other prominent Greenland-rollers and they also do it the way we have shown. We also used the word 'boat' instead of 'kayak' a few times, which Greenlanders may take offence to. No offence was intended, so sorry about that.
Despite these points, we are really pleased with the result and feel confident that "This is the Roll 2″ offers incredible value for money. Cheri & Turner have been teaching rolling for many years and are recognised world-wide for their abilities. There's over 3 hours of high quality instruction on 22 different rolls. The rolls are split up into four families – for example 'the Standard Greenland Roll family' and 'storm roll family'. Each family has an introductory chapter which demonstrates the common body motion. There's a land drill you can do to practice the motion and develop the flexibility needed. We could have easily spread the rolls over 2 DVDs but we decided to put it all in one DVD, partly for environmental reasons.
Because there is so much material, the download price is not much different from the DVD. However, with the download you will have the option to buy just the rolls you are working on, or you can buy a whole family of rolls.
The DVDs are being made right now. Both DVDs and downloads will be released on 25th September. You can pre-order the DVD and the download. Or please ask your local shop to stock the DVD and we'd be delighted to sell to them.
The official publicity information and ordering information are here.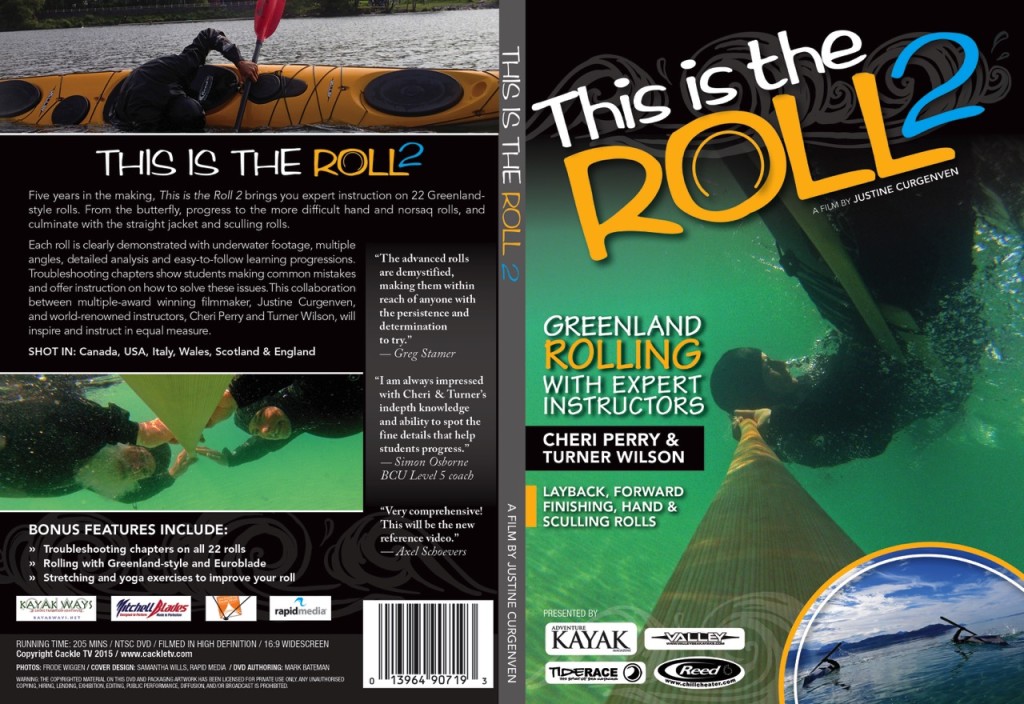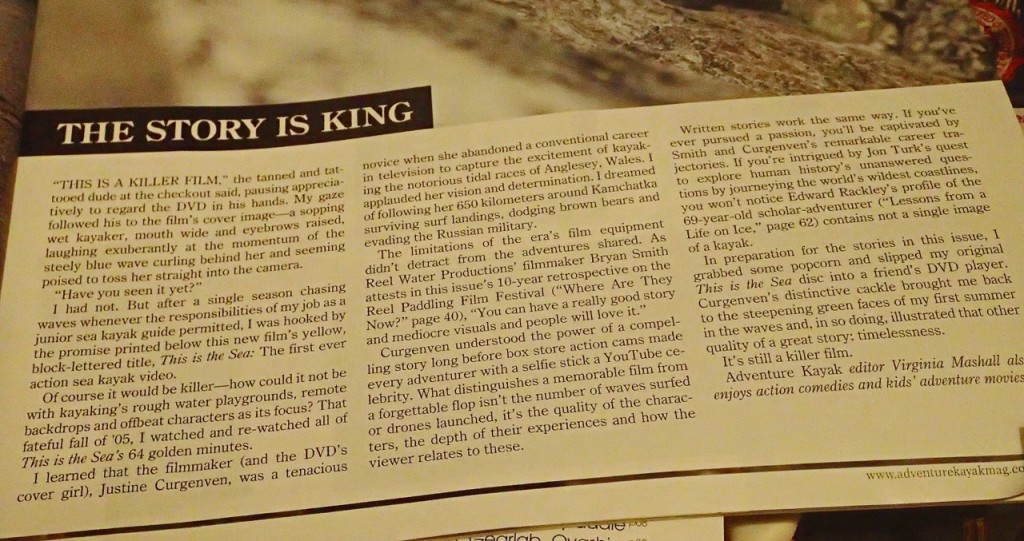 "Adventure Kayak" magazine's last editorial (above) described how the editor was introduced to my first sea kayaking film, "This is the Sea", 10 years ago. The editor kindly goes on to say that, 10 years later, the storylines still stand up to scrutiny – even if cameras and editing software has marched ahead in that time.
Looking back, 'This is the Sea" was released towards the end of the VHS era. I eventually had to throw away the last of the 1,000 VHS tapes that I created but the DVD versions are still selling today as part of a box-set.  In 2011, I started releasing films as downloads and this way of watching movies has increased in popularity. My turnover from downloads almost doubled every year for the first 3 years, and is still on the up.
Today – perhaps – a tad overdue – I am releasing a few of the films for rental. For the first time, you stream an award-winning film, literally at the touch of a button. So sit down – pour yourself a cup of tea, a glass of wine, a beer, or whatever you fancy and enjoy some inspiring paddlesports films. At the moment, you can watch "Kayaking the Aleutians", my latest film which has won 4 awards so far. There are 2 versions available – the 55 minute "Festival Cut" or the 70 minutes "Directors Cut". There's also "Tasmania circumnavigation", "Tierra Del Fuego", and canoeing across "Rannoch Moor" for the single bladers. Click here to see them all, watch the trailers and decide which one to see.
Please tell your friends if you think they'd enjoy one of the films. If they prove popular, then I'll make more films available this way.
I had an amazing time sailing and kayaking in Antarctica in 2014 so I'm really excited to be going back in December this year for another trip aboard the "Spirit of Sydney". There are spaces for 6 kayakers, plus me the skipper and 2nd mate. It really is a trip of a lifetime where you'll sail from Ushuaia to the Antarctic Peninsula, explore the stunning landscape & incredible wildlife for 2 weeks, before sailing back across the Drake Passage. There's the chance to go on overnight trips, camping on the ice and having your own little piece of paradise to ourselves. All food and drink is included in deal so you don't need to worry about shopping.
I've just put together a short video of some of the highlights of my 2015 trip which I hope you'll enjoy.
The dates are 25th November to 20th December 2015.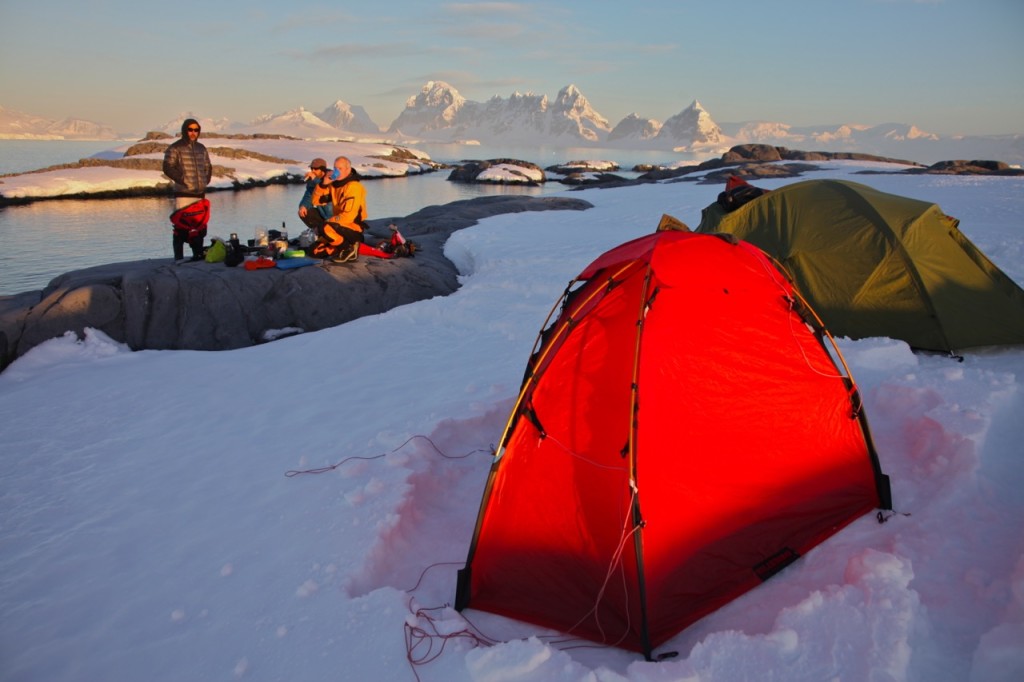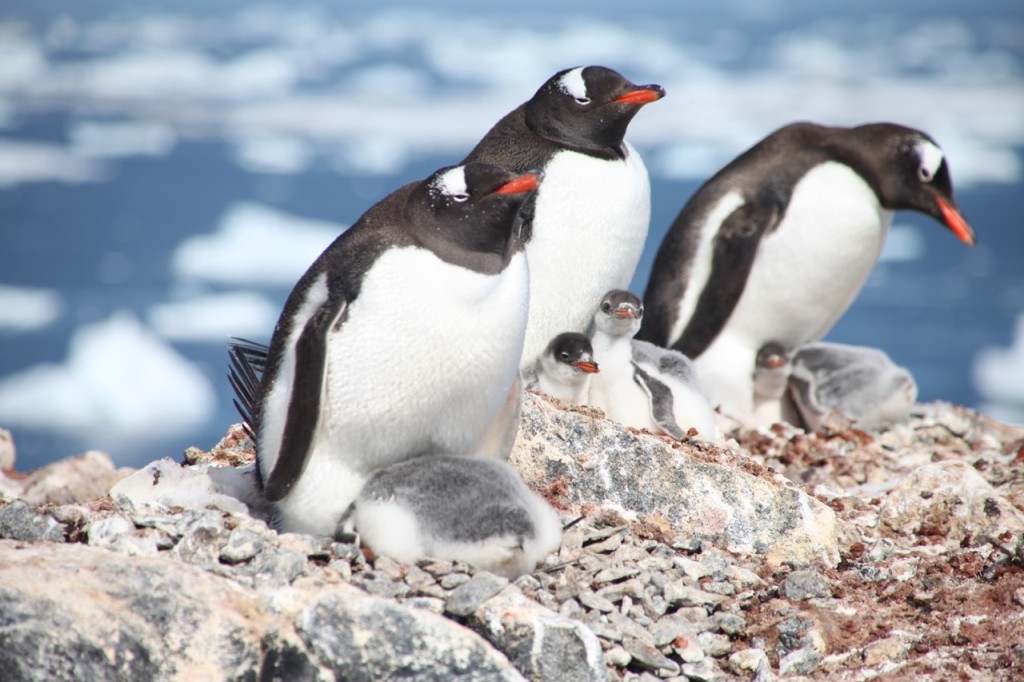 Baja – here I come! I'm about to head off to circumnavigate Isla Angel de al Guarda – the 2nd largest island in the Sea of Cortez with Ginni Callahan, Santiago, Ramon & Dick. It will be a welcome change after over 30 "Kayaking the Aleutians" Presentations in the last 5 weeks. I've been trying to catch up on emails and my to-do-list today before disappearing from internet access for 2 weeks.
Firstly…. the film has now won 4 awards which is really exciting!
Best Film at the German Kayak Film Festival
Best Sea kayaking film at the Waterwalker Festival
Best Adventure film at the Waterwalker Festival
Best Kayaking film at the Llanberis Mountain Film Festival.
I was on TV in Toronto talking about it – they spent longer plastering me in make-up than interviewing me but my family think I'm famous now I've been on TV!
There have been quite a few reviews of "Kayaking the Aleutians" that have come out – all of them good!
Award-winning Bushcraft instructor Paul Kirtley has just recorded a podcast with me about the film which you can listen to here.
Global Grapevine caught up with me at the Adventure Travel Show and have published an interview about technology on adventures here.
I finally met the friendly John Herbert & Louise in Victoria. They reviewed the DVD on their blog KayakYak here and just for good measure put up a post about my talk at Ocean River Sports.
Canada's Mountain Life Magazine reviewed the film here. Mark Rainsley was surprised I asked him to review it and surprised that he wished the film was longer.
Kevin Callan's daughter Kyla gave the film a big thumbs up on the Explore Magazine blog, with her only fault the fact that we swore in it, although she added that she would have sworn as well if she'd been there!
The Bristol Bay Times published a more detailed story about how the Aleutian communities touched us on the journey.
Tatiana from Italy thinks this is my best film yet.
Adrenaline.no gives the thumbs up in Norwegian here.
If you haven't seen "Kayaking the Aleutians" yet, you can buy a download here.
If you are in the UK, Europe, Australasia the DVD is available here.
For North America, South America & Japan, the DVD store is here.
The DVD (and full download) contains a 55 minute version of the film AND a 70 minute Directors cut, plus 4 bonus films from the Bay of Fundy, Wales and Tofino, Canada.
And you can see James Roberts' film about kayaking in Greenland last year for free here (or play it below). I toured with James & his wife Dympna for a week and it was great fun. I really enjoyed James' film, edited by David Hartman, despite watching it 5 times in 5 nights!

OK, the island is calling and I must go……