It's just over a week before I fly to the Aleutian islands for an amazing kayaking adventure with Sarah Outen. My stomach is dancing circles in a mixture of nerves and excitement.
The long volcanic arm of the Aleutian islands is somewhere I have dreamt of paddling for years. The wild, rugged archipelago draws me in for the very reasons it makes me apprehensive. Strong currents, raging tidal races, relentless winds, thick fog, long crossings, rocky landings, unchartered waters and hundreds of miles with no people. Throw in a few active volcanos, the occasional hot springs, birds, whales, remote communities and the chance to spend weeks learning to feel a part of this landscape & I can't wait. I love exploring little visited corners of the world where nature is the indisputable boss. I'm looking forward to some beautiful paddling, meeting the people who eek out a living in remote outposts and even some long, tough, character building days. The fog, wind and rain aren't part of the attraction, but they're part of the package!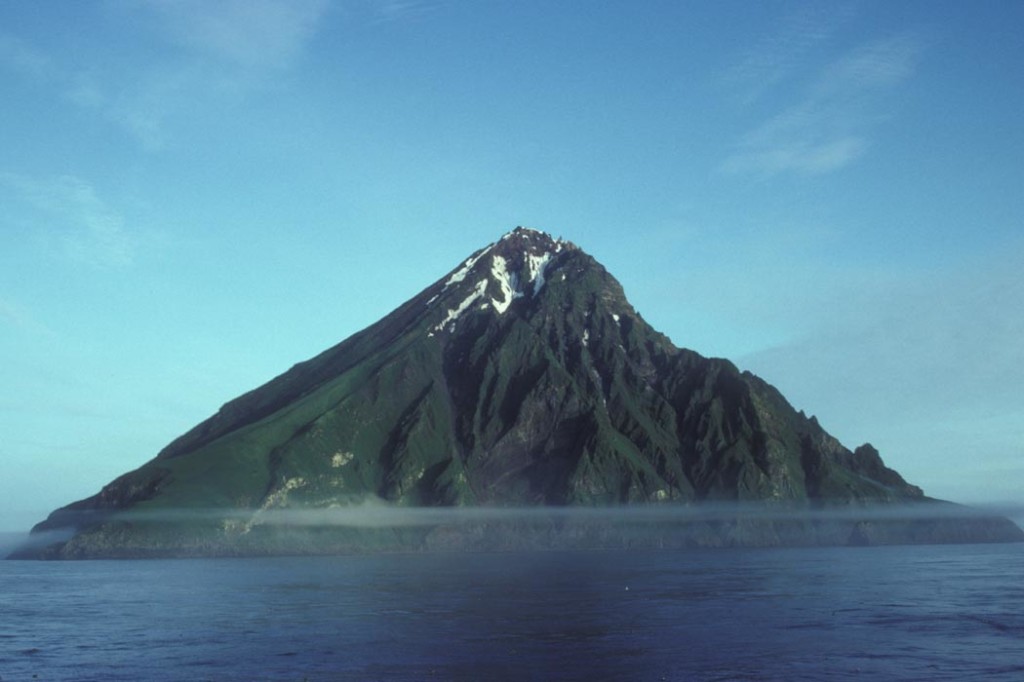 The pilot gives sobering reading,
"The shores are generally precipitous; the breakers are heavy and in many cases the approaches are filled with jagged rocks and kelp beds…. All passages in the Aleutian islands have strong currents. In narrow Akun Strait, the current is reported to reach a velocity of 12 knots….The weather of the Aleutians is characterized by persistently overcast skies, strong winds and violent storms… On Adak there is an average of 341 days with measurable precipitation".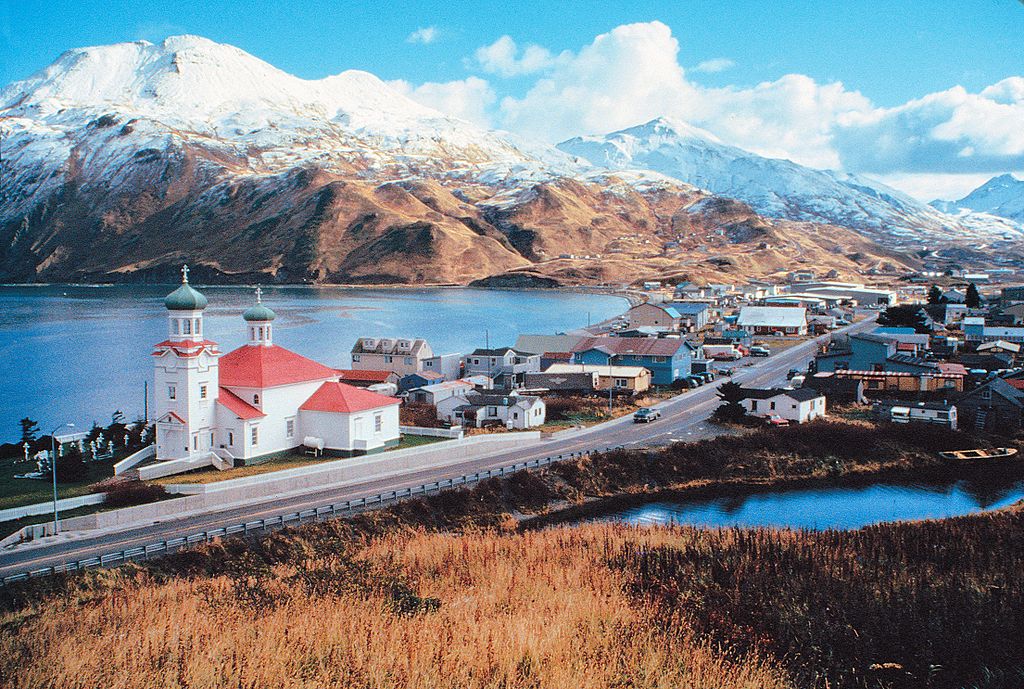 The plan is to kayak approx. 1,400 nautical miles from Adak island (the far westernmost pin on the map at the top) to the nearest road in Homer on mainland Alaska (the 2nd pin from the east – the furthest east pin is Anchorage where we fly to initially). The other pins on the map mark small villages or the occasional larger towns like Unalaska, where Dutch Harbour is.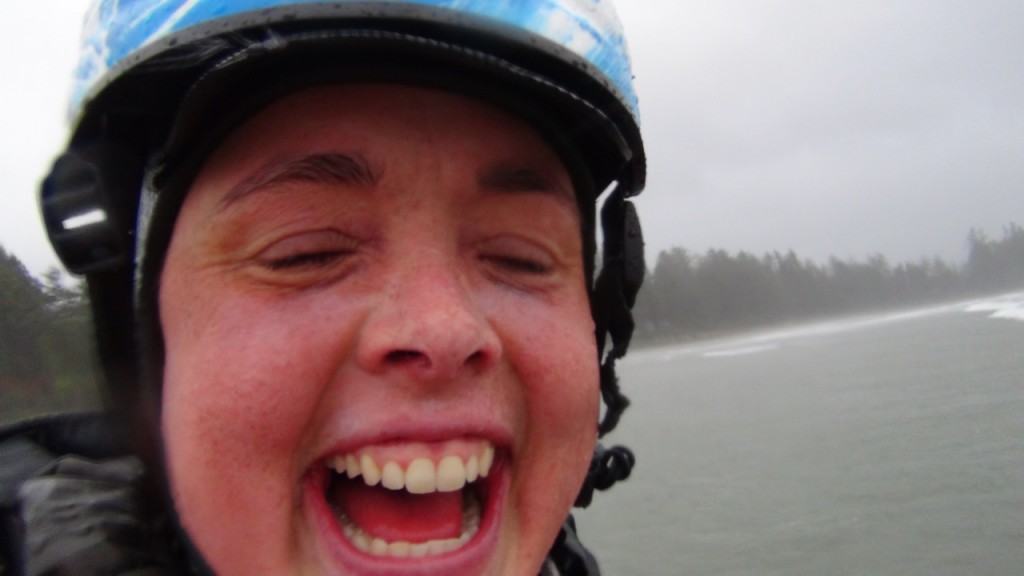 For Sarah Outen this is part of a wider journey to travel around the world by human power. She's had quite an adventure so far while kayaking, cycling and rowing from London to Adak. I joined her on the kayaking legs from London to France & Russia to Japan, & she's become a great friend. Last Summer, I had a call from Sarah's tiny rowing boat in the middle of the Pacific ocean saying winds were preventing her from making it to Vancouver before winter and how did I fancy kayaking along the Aleutian islands with her? Despite the fact that Sarah hasn't had a massive amount of kayaking experience, she has the stamina & perseverance of 20 oxen and a positive can-do attitude that has me laughing at the direst situation. She's been home for the last 6 months and in-between organising, catching up with friends, family and her fiancee, Sarah has been training hard in her trusty Rockpool Menai-18. Big thanks to Barry Shaw who has given Sarah many days of great coaching. She's now rolling in the waves, paddling skilfully in currents and interpreting the dynamic tidal environment.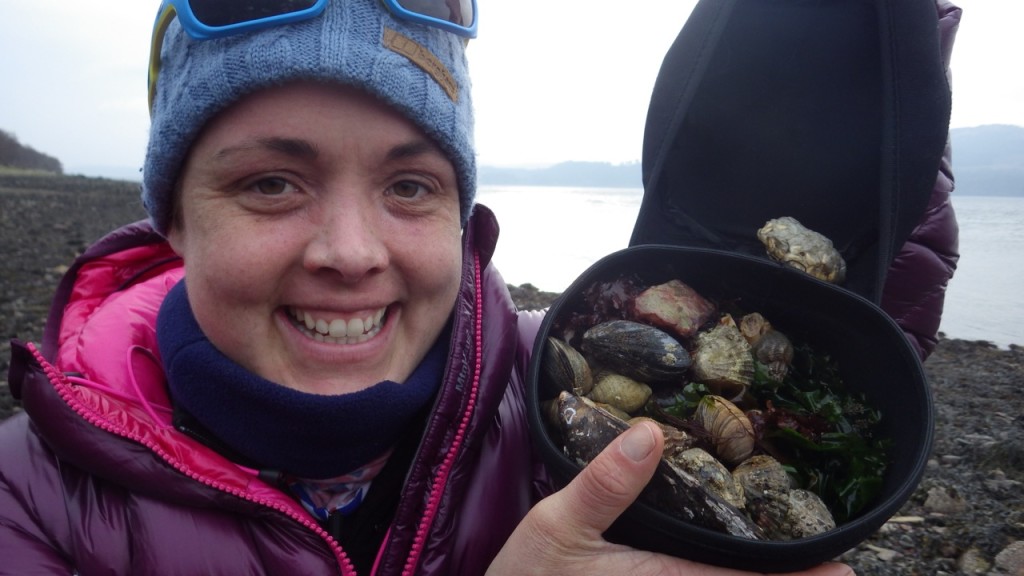 Preparing for a big trip takes a lot of time but we're nearly there. We've been on a great survival and foraging course with Patrick & Scott from Backwoods Survival School. Caroline Knox gave us fantastic instruction and advice on dealing with any medical issues that we might encounter – from the best way to clean a wound to dealing with anaphylactic shock & stitching. Kev Robinson kindly printed 35 charts for each of us (!) and we've been diligently writing information on the big wad from the on-line pilot, and from anyone willing and able to share information, for example Keirron Tastagh & Rob Avery who have kayaked in the Aleutians before, & Jeff Hancock who runs Aleutian Adventure Sports on Unalaska. We're printing tidal information from the various passes we have to cross and trying not to gulp at figures of 5 and 6 knot currents (occasionally more), all of which are not in a useful direction. We're travelling East – the currents are mainly bounding along to the North or South, kicking up a lively sea as they go. We are taking 3-piece kayaks and they start their journey to Anchorage tomorrow in some lovely bags custom made by AlpKit.

We've been busy contacting local people in the Aleutians & on the Alaskan peninsula and we'll arrange to send some food and maps ahead of us to some of them. Thanks to everyone who has helped so far.
 Some Stats:
Who: Sarah Outen & Justine Curgenven
Where: 1400 nautical miles island hopping from Adak to Homer
When: Fly to Anchorage 23rd April, fly to Adak 27th April. Start kayaking early May.
Biggest crossing: 37 nautical miles
Longest distance without any people: 250 nautical miles between Atka & Nikolski
Biggest challenges: Changeable weather, strong winds, fast currents, many tidal rips, inhospitable coastline, remoteness, length of trip (2-4 months).

I don't think anyone in the last 200 years has attempted a journey of this scale in the Aleutian islands but in the 1700s an estimated 16,000 Aleuts lived in villages along the Aleutian chain. They crossed between islands in skin-on-frame kayaks with none of the technology that we have today. The book Baidarka by George Dyson has a lot of information about the islands and the kayaks, or read a good summary here. Whenever the journey seems hard and treacherous to me, I remember these hardy people who travelled the route before us. I imagine they waited for the right time to make crossings and didn't rush over in unfavourable weather. We'll have to exercise the same caution and judgement to safely complete our journey.
How to follow our journey:
We have an iridium extreme sat phone & Axcess Point which will allow us to send short daily progress reports and photographs by using the sat phone as a wifi hotspot.
There will be a map to show our progress on Sarah's website here – probably updated every 6 hours.
Sarah regularly posts twitter updates here. I have a twitter account here, but am more likely to post photos on Facebook to the Cackle TV Page - although perhaps I will need to do this to  on my personal page using the Iridium access point ( we still have to configure that). We will both put up blogs every so often as well – mine is here. Sarah's is here.
I'll write more on this blog before we set off, including information on the kit that we're taking.
Feeling inspired? Check out our store for great sea kayaking adventure films on DVD or as downloads.
In January, I had the opportunity to sail to the Antarctic peninsula & kayak amongst icebergs, penguins, seals, whales and historic bases. The wild beauty, the camaraderie of a small team & the mixture of camping on the snow some nights and eating home cooked meals on the yacht was a winning combination. This October, I hope to return to the area for a sailing and kayaking trip to the amazing South Georgia island, which boasts even richer wildlife than Antarctica. Shaped like a curved and fractured whale bone, the 170km long wildlife sanctuary has mountains along its spine and is draped with glaciers, icecaps and snowfields. The sanctuary in the southern ocean is home to thousands of animals and birds. Would you like to come on a month long trip to this amazing island – sailing to and from the Falkland islands & exploring bays draped with seals, albatross and penguins?


More information about the yacht, the Spirit of Sydney can be found on their website or Facebook page. If you are interested in this amazing trip then please send an email to either myself or Cath Hew.
There will also be another sailing and kayaking trip to the Antarctic peninsula in February 2015. Again, please contact me or Cath.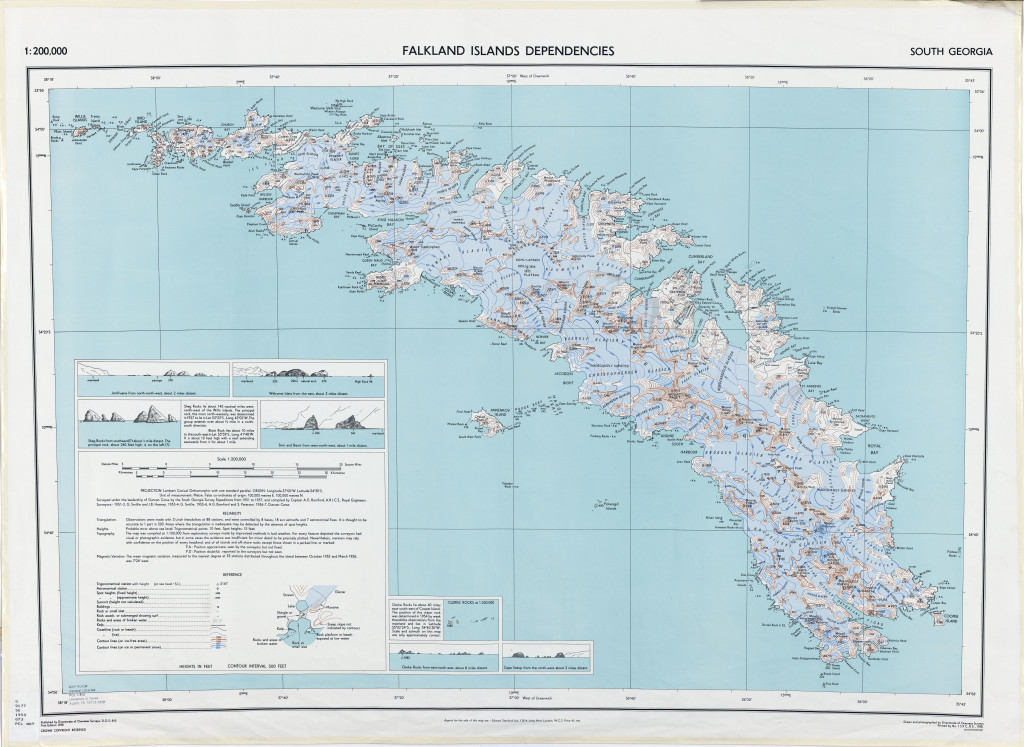 On Tuesday, Barry and I leave our drysuits in Wales and fly to Catania in Sicily. We'll be hoping to bust out our shorts as we attempt to kayak a little over 500 nautical miles around the Mediterranean island. We're excited to see friends, eat pizza, get a suntan, and paddle lots. Giuseppe Di Mauro is kindly lending us two Aretusa kayaks, made by his company Overline Kayaks (Facebook page here)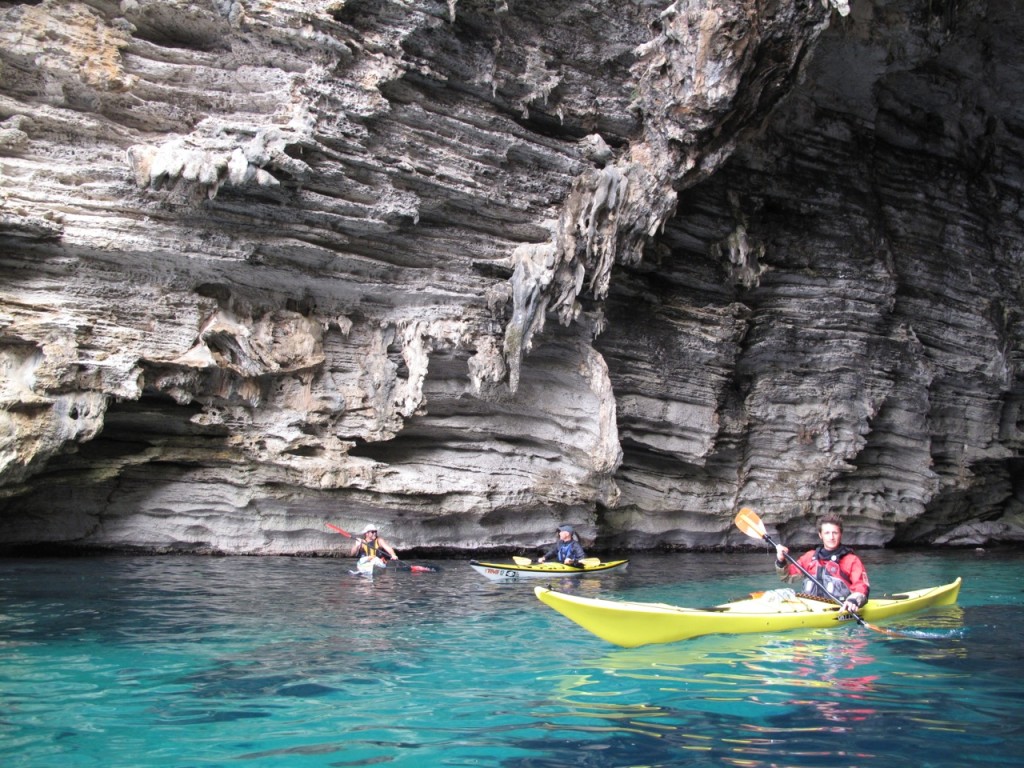 We will be using Flat Earth Sails, provided by Kari-tek. It will be great to see how they perform on expedition & streamline a system before Sarah and I use them in the Aleutian islands later this year.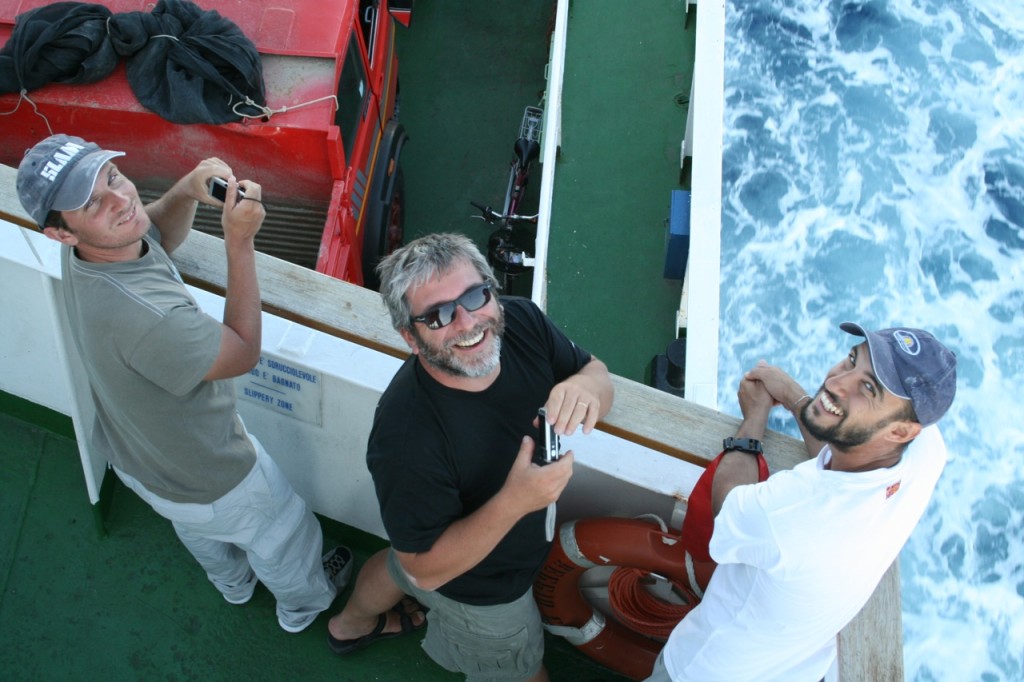 This will be our 4th visit to the island of grapes and mafia. We've been to the Vulcano symposium twice & the San Vito film festival once so it feels like we'll be reunited with good friends. The photo above shows Overline big dog Giuseppe (on the right) and subtitler extraordinaire Gianfranco Liotta (in the middle). We are looking forward to sharing a little Sicilian wine with them and paddling geologist Francesco Petralia (in the photo below).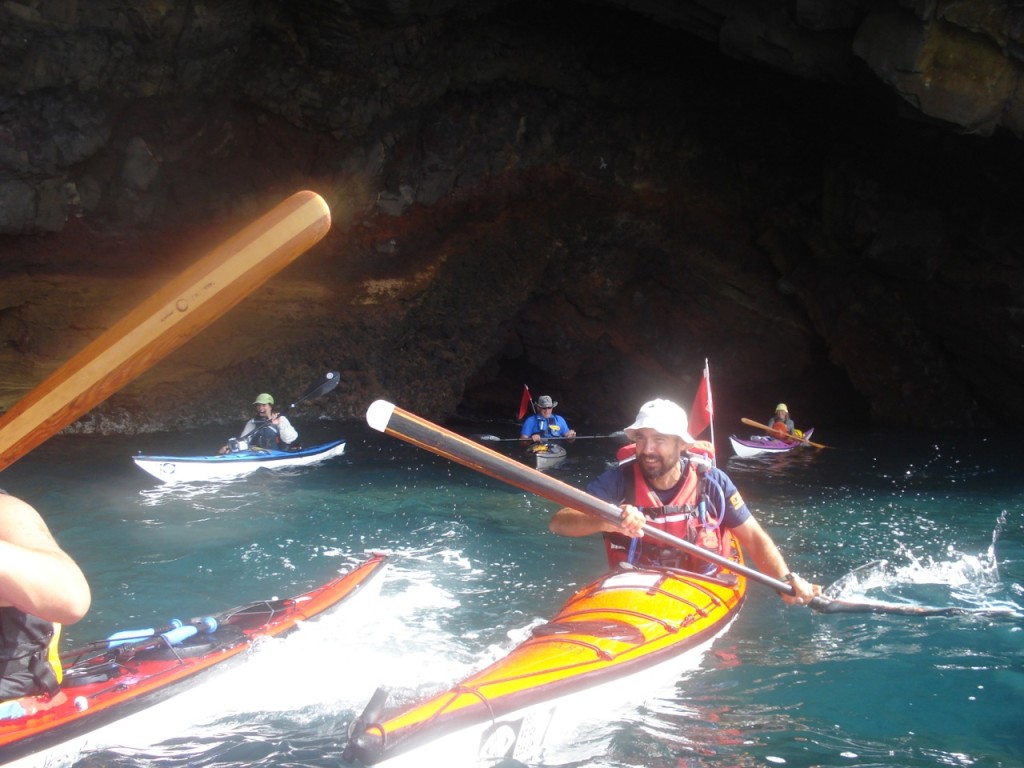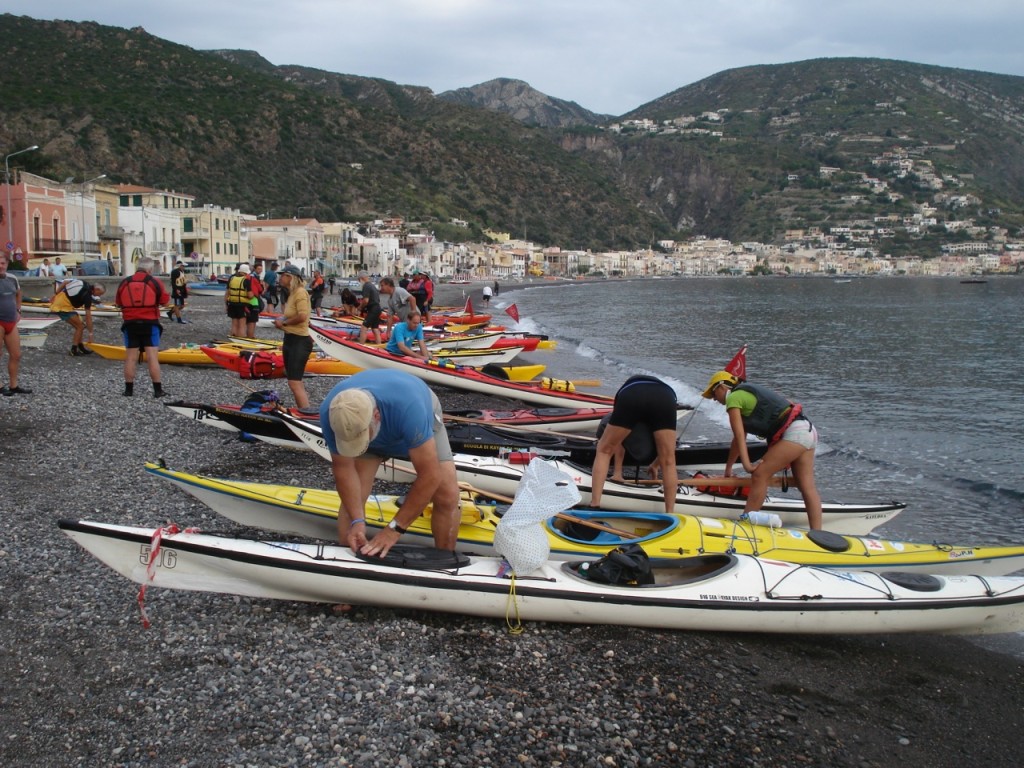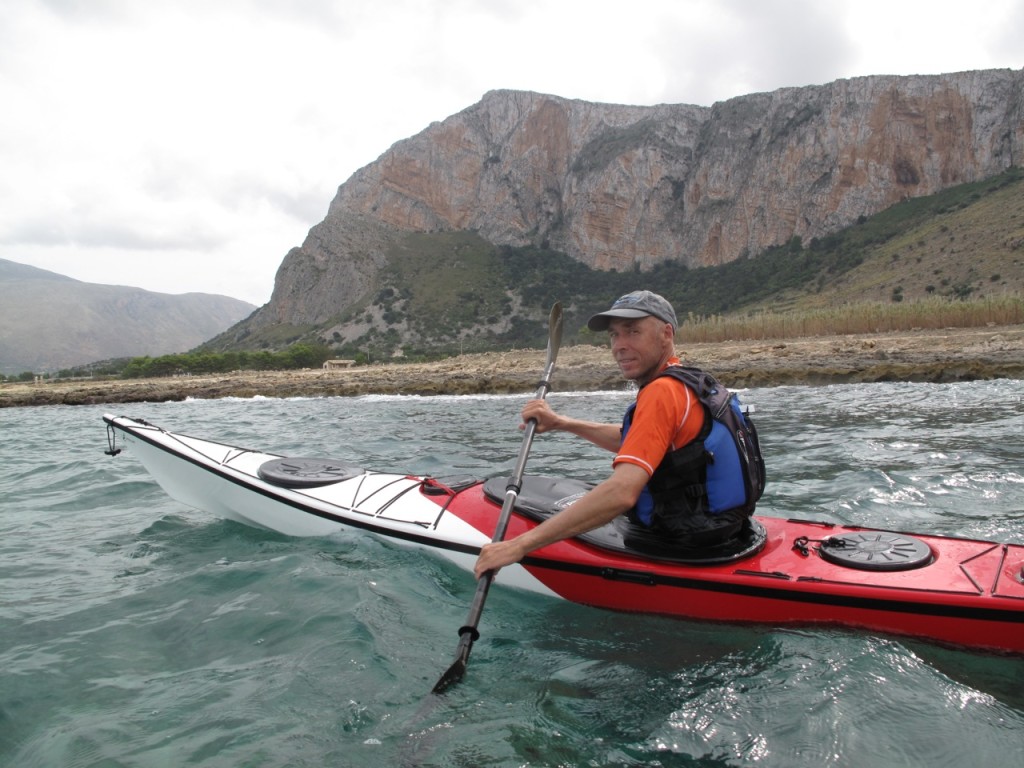 In honour of our visit to warmer climes, we're offering a £5 discount to anyone spending over £25 in the UK/ Europe/ Australia store. Just write 'sunshine' when asked for a discount code! In the US store, write 'sunbeams' to get $10 off a $50+ order.